Your financial journey matters.
We're a not-for profit credit union owned by our members. Our innovative financial tools give you the freedom to live your life, with your finances under control.
Gulf Winds serves 75 counties in Florida, Alabama and Georgia.
We are part of your community and we work to help you.
Our Mission
We're about more than banking.
We care for our team, members, and communities by investing in their success.
We believe your journey matters.
We guide members along life's moments and milestones.
We provide solutions, not obstacles.
Backed by our people, we leverage technology and financial resources to provide a great experience, simply.
We create opportunities for a better tomorrow.
Our strength provides the path to your dreams.
Our Vision
Gulf Winds guides members on their financial journey by providing a simple experience beyond expectations.
Our Values
Our Values embedded within our Vision and Mission
Care • Innovation • Growth • Integrity
Who We Are
Back in 1954, starting with just a few employees, we began helping members with their financial goals. Since then, we have successfully opened numerous new branches, started a contact center, instituted digital banking, completed multiple mergers, started our own foundation, and expanded our reach to a three-state area. Along the way, we've grown to carry more than 1 billion in assets and serve more than 80,000 members. From daily banking needs to investment services, our members aren't treated like an account number, but as part of the family.
The Credit Union Difference
We work to help our members. Banks make profits for shareholders.
Our earnings directly benefit you in the form of higher savings rates, better loan rates and lower fees. As a not-for profit credit union, every member owns an equal "share" in Gulf Winds, regardless of how much money is in your account.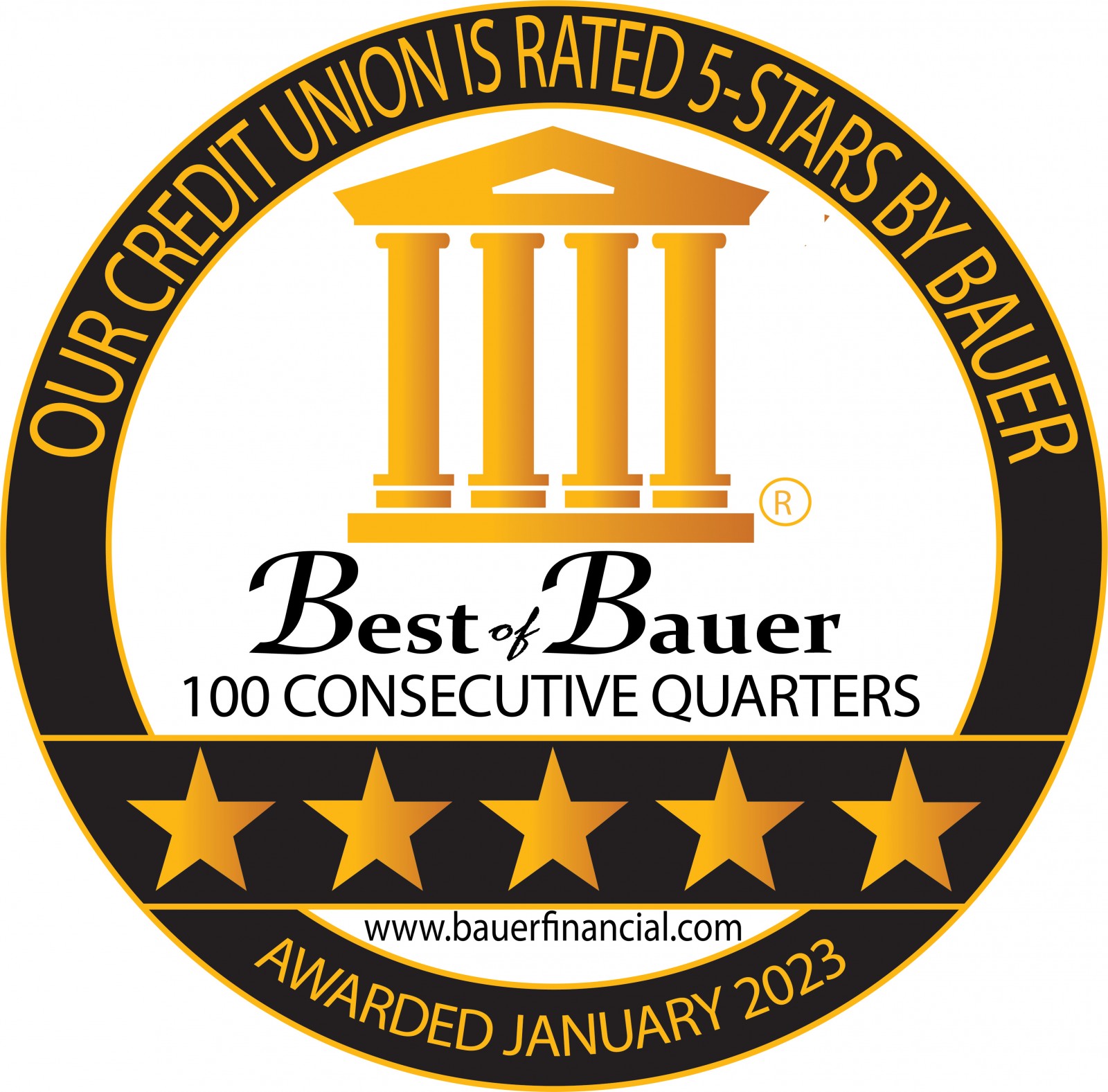 BauerFinancial 5-Star Rating
We maintain overall financial superiority in areas like capital adequacy, delinquent loan levels, and profitability. For our continued show of financial strength, BauerFinancial has awarded us its highest 5-Star superior rating.

And because we have earned and maintained Bauer's Top, 5-Star Rating continuously for over 25 years, we have the added distinction of "Best of Bauer Credit Union." This designation is reserved specifically for institutions that have earned Bauer's highest rating consistently for a minimum of 100 consecutive quarters.
BauerFinancial is the nation's leading independent bank and credit union rating and research firm, reporting and analyzing the performance of U.S. banks and credit unions since 1983. No institution pays BauerFinancial to rate it, nor can any choose to be excluded. For more information on BauerFinancial, visit www.bauerfinancial.com.
Always excellent customer service and always goes above and beyond expectations!!
Bryan
Caring For Our Community
We believe in People Helping People.
Credit Union Leadership
Gulf Winds' Board, Officials and Executive Team.
Join Our Team
Discover job opportunities at Gulf Winds.
Ready to join Gulf Winds?
Whether it's a car loan, home ownership, saving for college, planning your retirement or digital banking that moves at the speed of life—we've got you covered.