Money Management Made Easy
Don't let bills keep you from enjoying life. We offer three easy ways to manage and pay.
Biller Direct
The days of visiting multiple websites to pay your bills are gone! With Biller Direct, you can now make real-time payments and manage your bills from one easily accessible location.
Conveniently located within the Gulf Winds Digital Banking platform, Biller Direct helps you link your accounts, set up payments and receive real-time updates so you always know your balance, payment amounts and due dates.
Why use Biller Direct?
Instant Payments
Easy Tracking
Set Up Bill Alerts & Notifications
Review Activity
View, manage and pay your bills with Biller Direct.
Start by logging into your Digital Banking platform. Launch Biller Direct by selecting "Pay" and then "Biller Direct" in the left-hand menu.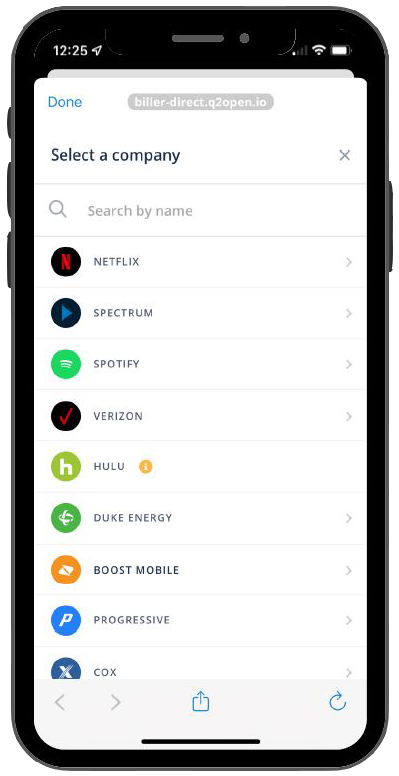 Add a bill / Link a company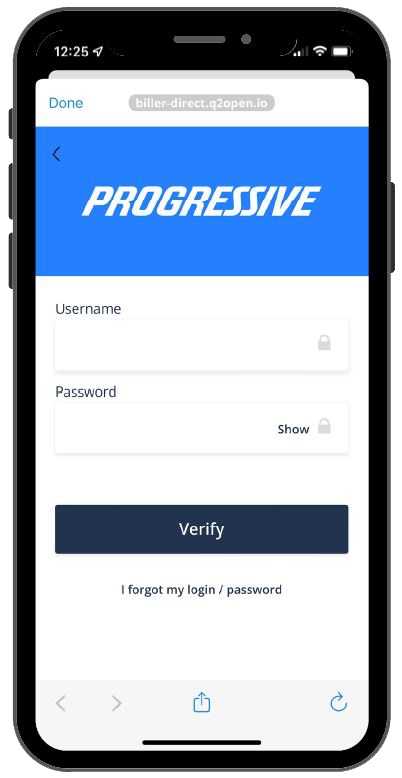 Enter and verify billing account credentials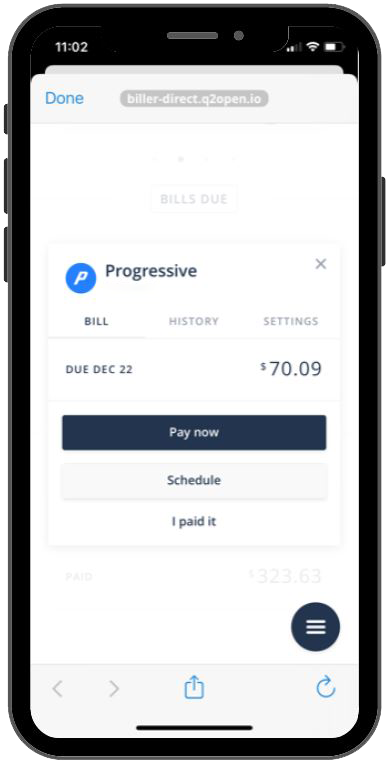 Make payments using your Gulf Winds bank account, debit or credit card
Biller Direct FAQs
Gulf Winds does not charge for use of the Biller Direct feature.
The Biller Direct network consists of more than 6,500 billers and is constantly growing. Billers must be able to accept payments through their website. If your biller isn't an option, please feel free to let us know. We will request that the biller be added in the future. You can also check back routinely to see if your biller has been added.
To make an immediate payment, select the bill you wish to pay, your desired payment method, and click "pay now". To schedule a future payment, select the bill you wish to pay, your desired payment method, click "schedule", and select the date you would like the payment to be made.
Select "fix now" to be directed to the provider login where you can complete any steps needed. After completing any necessary steps, select "I fixed it" inside Biller Direct. Once complete, we will authenticate the fix with your provider.
Navigate to the "settings" option by selecting the blue circle at the bottom right of the page.

NOTE: We strongly recommend you keep notifications turned on for Biller Direct. If you turn off notifications, we will be unable to communicate to you any problems with your bills.
CardSwap
Make managing your payment preferences simple.
Payment method updates are easier for all your favorite online shopping, streaming, and subscription services with CardSwap. Enroll your Gulf Winds credit or debit card within the Digital Banking platform to easily update your recurring charges.
Why use CardSwap?
Make card updates all in one place
Easily update payment information in the event your card gets lost, stolen, or compromised
No extra apps to install or additional tools to learn
Works with many of your favorite online shopping and streaming services including Netflix, Amazon, Uber, Walmart, Hulu and more
Free yourself from tedious autopay updates.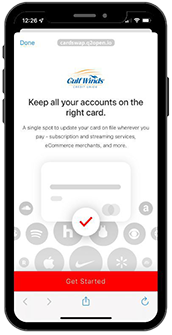 Getting Started
Logging into Digital Banking. Launch CardSwap by selecting "Pay" and then "CardSwap" in the left-hand menu.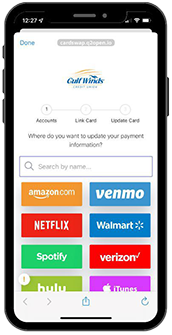 Add Subscription(s)
Select where you want to update your payment information.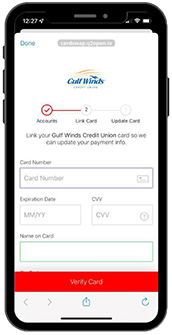 Enter Card Information
Link your Gulf Winds credit or debit card to update payment information.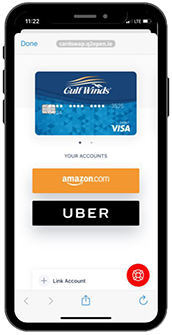 Review, Link, Swap & Manage
After setup, you can review your card accounts, link new accounts, swap cards, and manage notifications.
CardSwap FAQs
It may take up to 24 hours. However, in most cases, the card swap happens immediately. It may take longer if the payee website is down or we encounter an issue with the swap during the first attempt.
Authentication requirements differ by payee. Some require a security question or code in order to access an account. If the payee requires you to enter a security question or code outside of CardSwap, you will also be required to enter your security question or code inside of CardSwap.
The (!) next to a payee may mean that the payee's website is temporarily down for maintenance. The (!) may also mean that there is an issue with the your account with a particular payee. Click on the payee with an (!) to receive information regarding any problems with your account with a particular payee and instructions on how to resolve the issue. Clicking on the payee will always provide messaging regarding any issues.
When utilizing CardSwap, you may receive notification from some payees that your account is being accessed from a location different than where you are located. This is caused by payees detecting a login from our servers rather than your location. In order to perform the swap, our system must access your account with each payee.
When utilizing CardSwap, you may receive notifications from some payees that your account is being accessed from an unknown device. This may occur if you have selected "remember me" upon login and the payee has registered your device. If the CardSwap system accesses an account with these settings in place, the payee may notify you because our system is different than what you typically use to access your account.
Bill Pay
Gulf Winds' free online Bill Pay is an easy way to save time and reduce some of the hassle of paying monthly bills. It gives you the ability to pay your bills electronically, reliably, without writing checks or using envelopes or stamps. The funds are taken directly from your checking account. In accordance to the terms of our payment guarantee, Bill Pay will either send a check or transmit the funds electronically depending on the merchant's acceptance policy.
Get started now! Just log in to Digital Banking and from the main menu click Pay then My Bills.
Having trouble loading Bill Pay?
The Bill Pay system requires third-party cookies to populate your profile. If you're having trouble loading the page, you'll need to update your browser settings to allow third-party cookies.
Learn how to update your browser settings »
Online Bill Pay FAQs
Clicking "+Payee" at the top of the payments page will walk you through a one-time, step-by-step setup process to gather key information used to send your payments.
When adding payee, choose the "pay an individual" option. Whether you have their deposit account information or not, there are options readily available to send your payment.
A Pay From account can be added by accessing "My Account" and clicking the "Add Account" link located in the pay from account section.
Under "My Account," click the "View/Edit personal information" link to review or edit your information.
If you have a bill that's too close for comfort to the due date, you can use the "Rush Delivery" link to select a guaranteed delivery option.
A rush payment can be used to send a payment to be delivered the next day or two days from the scheduled date. Fees will apply.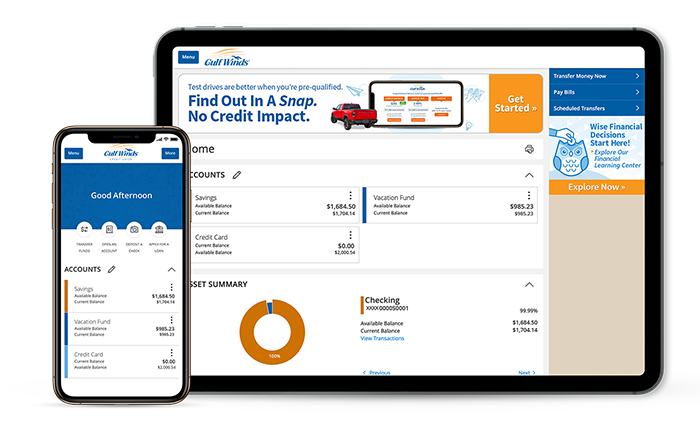 Manage Your Account Anytime, Anywhere
Check your balance, transfer money, pay bills, deposit checks and more with our secure Digital Banking. Learn More