People Helping People
The Gulf Winds Cares Foundation was founded in January 2021 to formalize the longstanding charitable efforts of Gulf Winds Credit Union. The Foundation's mission is to create a sustainable funding source for community organizations that provide elder services, youth services, basic needs and financial education. Our giving philosophy is to provide annual donations that can be depended on year-after-year, to help funded partners create sustainable programmatic results.
Scholarships
Gulf Winds understands the rising cost of continued education and wants to help our members and the children/grandchildren of members with those expenses by offering four scholarships worth $5,000 each, every year.
Since 2007, Gulf Winds has provided $222,500 in scholarships to 61 first year continuing education students. The Gulf Winds scholarships are named to honor pioneer members of the credit union for their dedicated service to its members. In memory of these important leaders, scholarships are established in the names of Rufus Caton, Louis Lambert, Lola Stephens and Al Evans, Jr.
2022 Recipients
Congratulations to our 2022 scholarship recipients Jenna Banta, Malik Cooper, Will Rollin and Paige Sindelar! Read more about the 2022 recipients »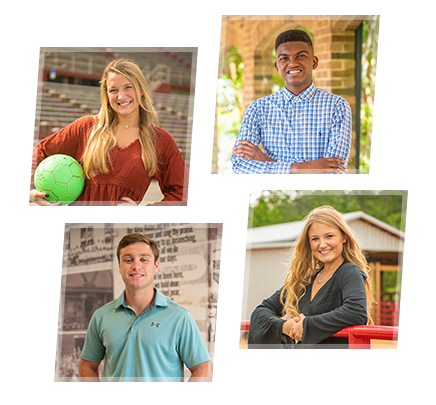 Board of Directors
The Gulf Winds Cares Foundation is made up of dedicated Credit Union professionals and volunteers who are responsible for the decisions, activities and resources of the community-focused organization:
Kurt Stenerson, President
Lee Ann Allen, Vice President
Mylene Kaibigan, Treasurer
Vanessa Rodgers, Secretary
Kiersten Lee, Director
Wendi Vowell, Director
Lauren Clark, Director
Contact Us
[email protected]
Donate
The Foundation represents the growth and success of Gulf Winds Credit Union. It is something our members, team and community can be proud of. If you want to help us build a sustainable funding source for key community partners, please consider making a donation. You can direct your gift to any of our focus areas, our scholarship program or to our endowment fund. Every dollar counts!