We're excited to introduce the new and improved GoGulfWinds.com! We updated our website to provide a more user-friendly experience backed by the same great service you know and love. The new GoGulfWinds.com was built with our members in mind. We took a hard look at our old site and listened to feedback to build a sleeker, more modern site to meet your banking needs. The new site is easier to navigate, more compatible with all of your devices and full of useful content to help you make good financial decisions.
Digital Banking
While a lot has changed on the new website, your digital banking experience remains the same as it was before. You can easily sign in to your account from any page of our website using the "Sign In" button in the top right corner. There is also quick access to Digital Banking on the left-hand side of the homepage, under the Gulf Winds logo. See below to reference our Digital Banking sign-ins on both mobile and desktop.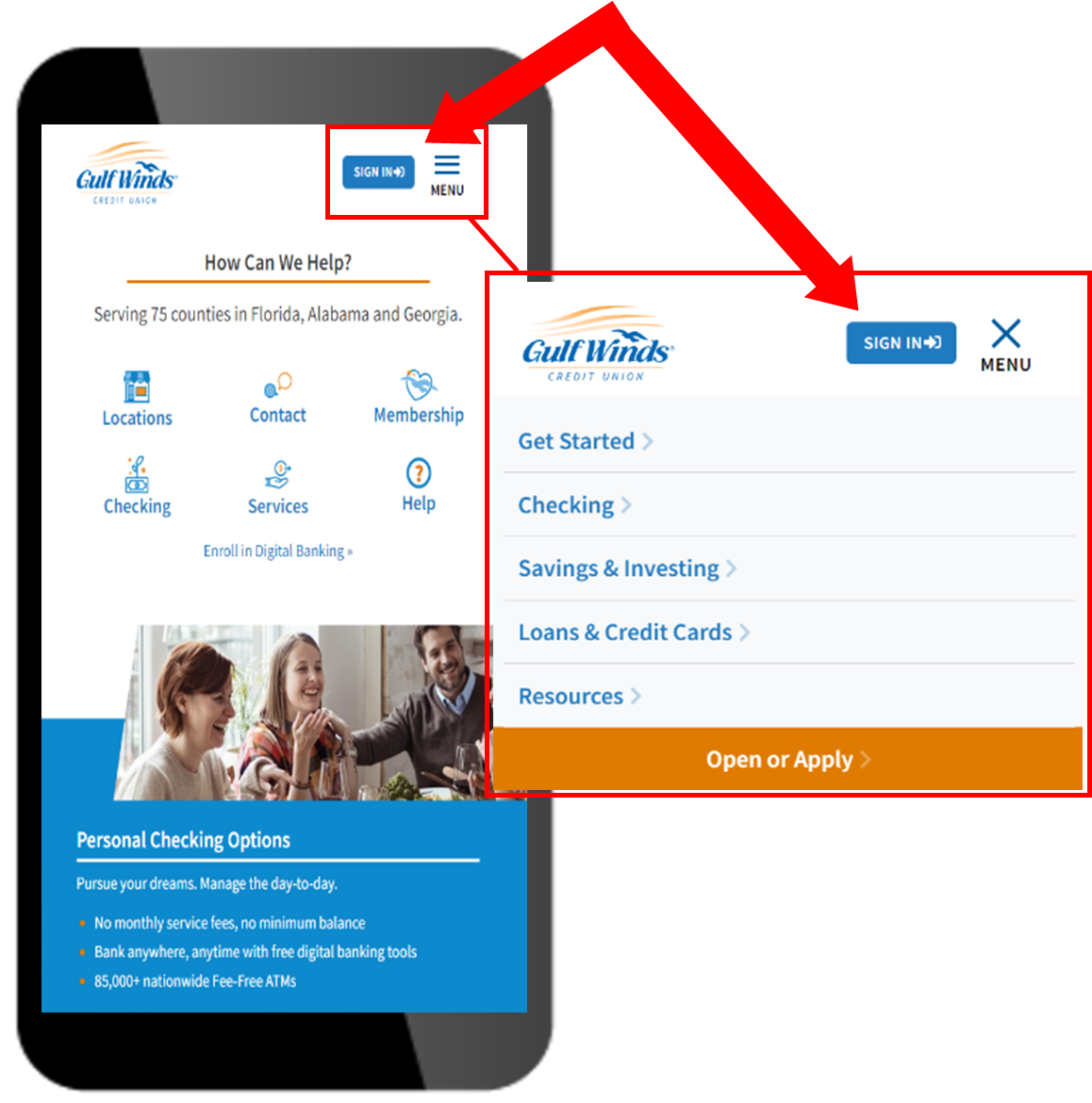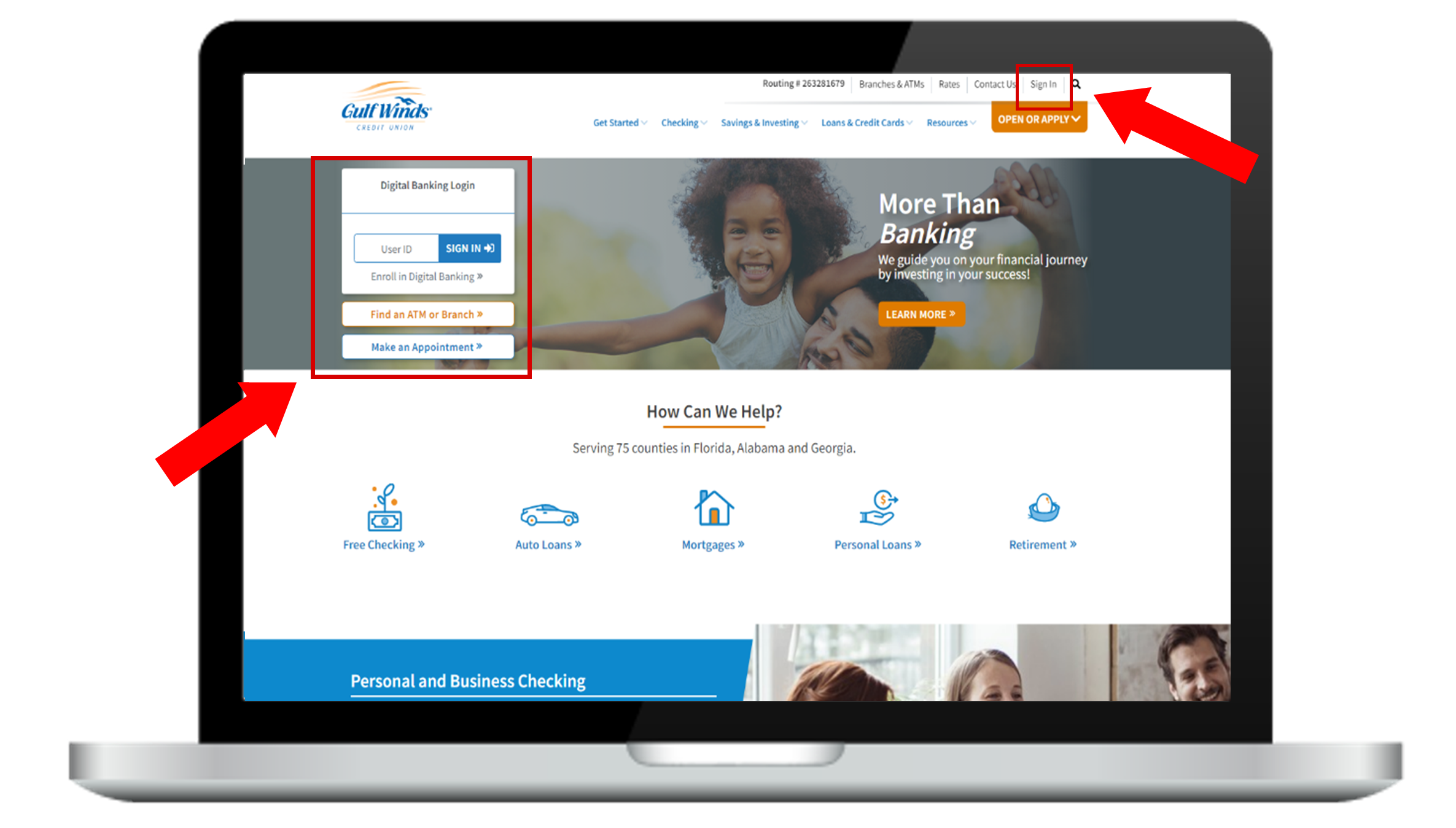 Easier Navigation
We reorganized our main menu to make it more intuitive to find the products and services you are looking for — from any page of our site. If you can't find what you're looking for in our menu, we enhanced our search function to help you find the information you need in seconds.
Compatible for All Devices
GoGulfWinds.com is now more compatible for use on your smartphone and tablet. Of course, it will also look great on your computer and laptop.
Useful Content
We want you to have all the information you need to conveniently manage your money and make the best financial decisions for you and your family. We made it easy to access your accounts, compare our products side-by-side, connect to our support team and much more! We also updated our Save.Spend.Live. Blog and added the Financial Learning Center to provide helpful personal finance tips.
Have a Suggestion?
We're not going to stop enhancing the website. If you have a suggestion to improve your experience of our website, don't hesitate to contact us.