The Gulf Winds CARES Foundation provided $25,000 in scholarships this academic year to five amazing students: John Colbie English, Michaela Manias, Marissa Ponder, Shilpa Shiju, and Caroline Williamson. Each was awarded $5,000 to continue their education pursuing unique passions.
Gulf Winds received over 73 applications for the Scholarship Program, designed to support students entering their first year of higher education. Eligible applicants are members of Gulf Winds Credit Union or are the children or grandchildren of members. Applications are reviewed by a committee consisting of Credit Union employees that evaluate each applicant's academic achievements, community involvement, personal essay, letters of recommendation and financial need.
New this Year: Medical Scholarship
This year, for the first time, a scholarship was reserved for a student working towards a career in the medical field. This scholarship Micah Jay Williams, who sadly succumbed to a heart condition at just eight months of age. The Micah Williams Memorial Scholarship was created for students already enrolled in a higher education program in the medical field, so they can contribute to the health of their patients and aid people like Micah. This scholarship is made possible by a generous endowment gift to the Gulf Winds Cares Foundation from the Rutledge family. The Rutledges first became connected to Micah and the Williams family through Gulf Winds, where Chris was the President and CEO for over twenty years.
Record-breaking Numbers
"This year we had a record-breaking number of applicants, all of exceptional quality," said Kurt Stenerson, Gulf Winds Cares Foundation President. "The selection of winners was not an easy decision but those that we choose impressed us with their tenacity, unfiltered passion, and integrity."
Since 2007, Gulf Winds has provided $242,500 in scholarships to 65 first year continuing education students. The Gulf Winds scholarships are named to honor pioneer members of the credit union for their dedicated service to its members. In memory of these important leaders, scholarships are established in the names of Rufus Caton, Louis Lambert, Lola Stephens and Al Evans, Jr.
Meet the 2023 Scholarship Recipients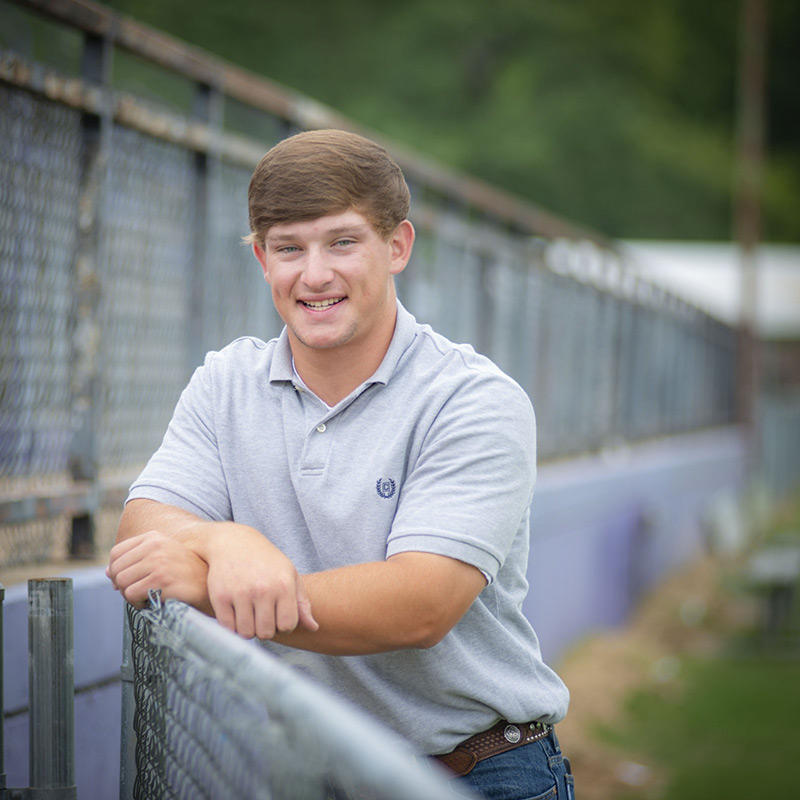 John "Colbie" English
Colbie lives in Uriah, AL, and is graduating from J. U. Blacksher High School where he is currently dual enrolled with Coastal Alabama Community College. He is continuing education at CACC where he will study Animal Science with a focus on animal nutrition.
"I've grown up around cows and I've grown to love them, all I think about are cows," said Colbie. "I love the whole industry and knowing I'm playing my part in the world by getting good food to the grocery store." Colbie is involved in multiple clubs at school, such as Senior Beta Club, Key Club, and Future Farmers of America, as well as playing sports, working on the farm, and serving as a Monroe County Youth Ambassador.
His favorite food is steak - medium rare.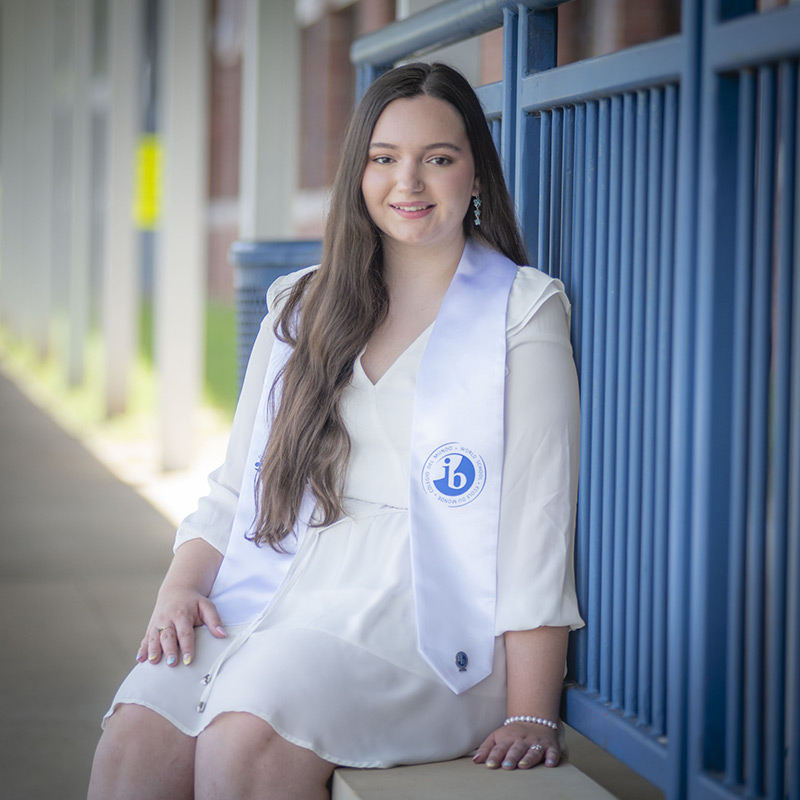 Marissa Ponder
Marissa lives in Tallahassee, FL, and is graduating from James S. Rickards High School's International Baccalaureate. She is enrolled at University of Florida to study Cognitive and Behavioral Neuroscience. Marissa has been passionate about neuroscience since she wrote an essay on the brain in seventh grade. "The brain is just so interesting because it is complicated and controls our whole body," said Marissa.
Marissa is a part of her school's National Honor Society and she has taken part in community programs, such as the Leon County Teen Court program, where she has volunteered 180 hours as a teen attorney for defendants as they navigate court diversion programs.
Her role model is her mother, who went back to school later in life to become a nurse, inspiring Marissa to pursue the medical field.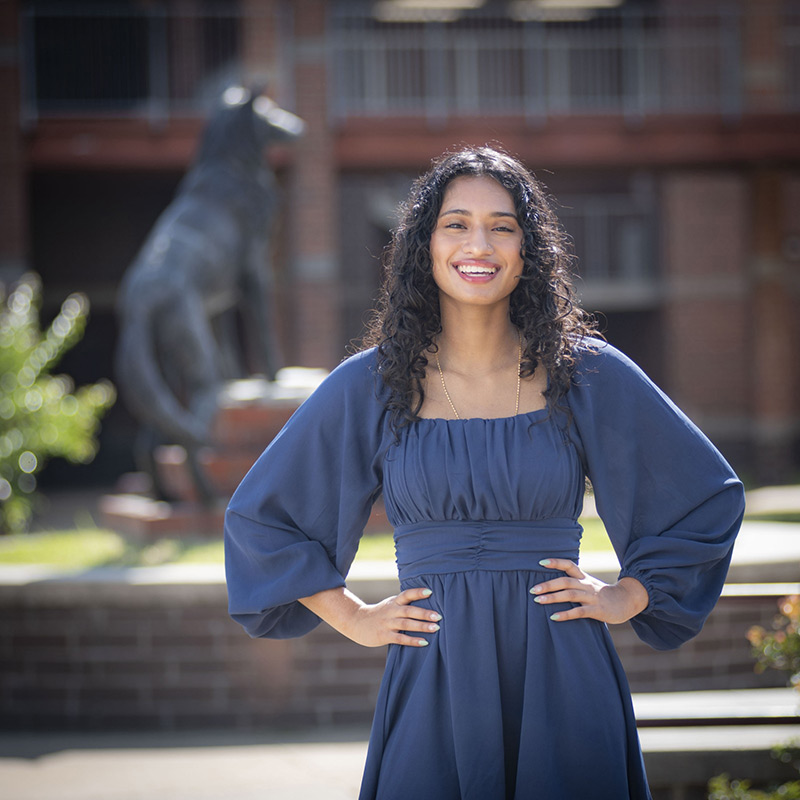 Shilpa Shiju
Shilpa lives in Tallahassee, FL, and is graduating from Lawton Chiles High School where she is currently dual enrolled with Florida State University. She is continuing her education at Florida State University to study Behavioral Neuroscience. Shilpa began volunteering at an Alzheimer's Disease clinic in seventh grade, where she learned a great deal about neurological conditions. "After witnessing my grandmother's journey with Alzheimer's Disease, I wanted to help other elders," said Shilpa. "I feel honored to offer them emotional support while they are in the clinic."
Shilpa is an active student and member of her community, with numerous awards at state-level science and engineering fairs and volunteering experience at hospitals and local events. She hopes to research Alzheimer's Disease and find a cure.
Her role model is her brother, the youngest person in his medical school, who always works to the best of his ability.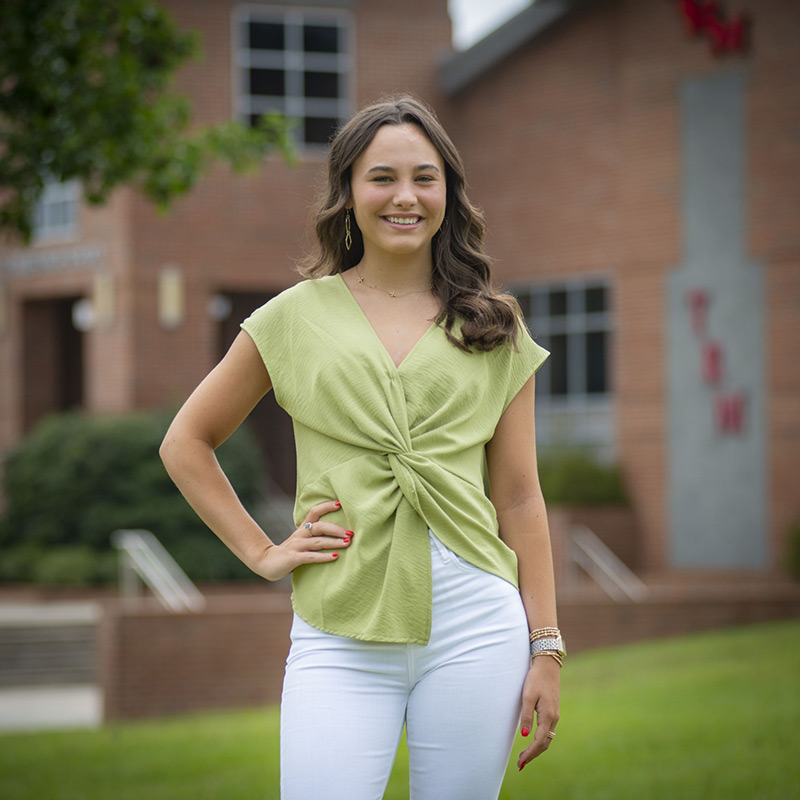 Caroline Williamson
Caroline lives in Brewton, AL, and is graduating from T.R. Miller High School where she is currently dual enrolled at Coastal Alabama Community College. She is enrolled at Auburn University to become a Nurse Practitioner. In 8th grade, Caroline spent a day at Sacred Heart hospital and was inspired by the nurses that guided her through her healing processes. She is also inspired by her grandmother who is a nurse and is considering pediatrics due to her love of babysitting children.
Caroline participates in Operation Santa Clause through her Kiwanis Club. "I was very blessed as a kid to be raised in a good house," said Caroline. "To see those who are in need receive clothes and shoes and toys light up is very rewarding." Caroline is a member of her school's National Honor Society, Student Government Association, and numerous other clubs.
Her favorite subject is English. She loves to read and finds beauty in poetry.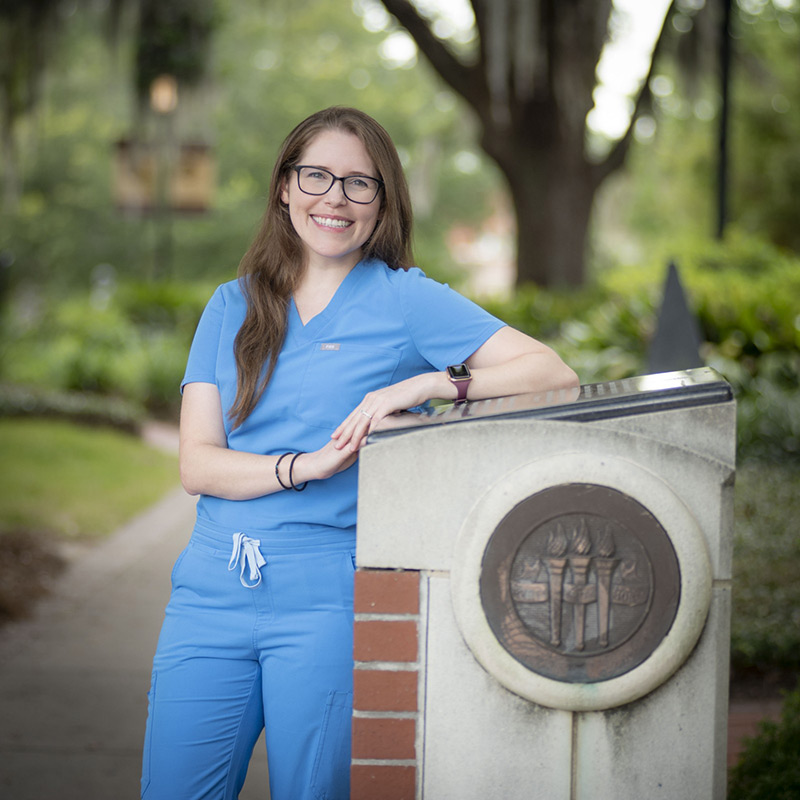 Michaela Manias
The Micah Williams Memorial Scholarship recipient lives in Tallahassee, FL, and is currently attending Florida State University College of Medicine and is completing her degree requirements at the School of Physician Assistant Practice. "I've wanted to do healthcare since I was a little girl, my mother is a hospice nurse," said Michaela. "I love all of the human body- down to the cellular level." She has worked and shadowed in rural areas as well as homeless outreach and a memory care clinic and looks to advocate for her future patients.
Outside of her rigorous studies, she volunteers with the Homeless Outreach Medicine and Education Street Medicine where medical students go to homeless encampments to check vitals, provide wound care, and offer resources. She also volunteers with the Alzheimer's Association.
Michaela loves art; her perfect day off would be painting with Lord of the Rings playing in the background.