Gulf Winds believes in the credit union philosophy of people helping people. We are committed to supporting the communities we serve, knowing that our investments will have an impact for years to come. Through donations, sponsorships and volunteer hours, we are a positive force in the region. Gulf Winds and the Gulf Winds Cares Foundation had a banner year in 2022, donating $245,000 to 85 community programs and nonprofit organizations. In addition, our team spent over 1,325 hours volunteering. Here are a few highlights from the past year.
Financial Education
Gulf Winds believes in the importance of financial literacy and is committed to providing the tools and resources needed to help people make good financial decisions and live their best financial life. Gulf Winds supported several programs to build financial literacy in the region.
In partnership with Junior Achievement of Northwest Florida, Gulf Winds sponsored Lincoln Park Elementary School and ensured every student at the school would take a financial literacy course every year for the next five years. Gulf Winds team members taught the financial education courses over a six-week period in the spring.
Additionally, Gulf Winds partnered with the UWF College of Business and the Louis Maygarden Center for Financial Literacy to provide quarterly seminars covering important financial topics. The seminars are taught by UWF professors and experience professionals from the financial industry. The seminars are free and open to the public.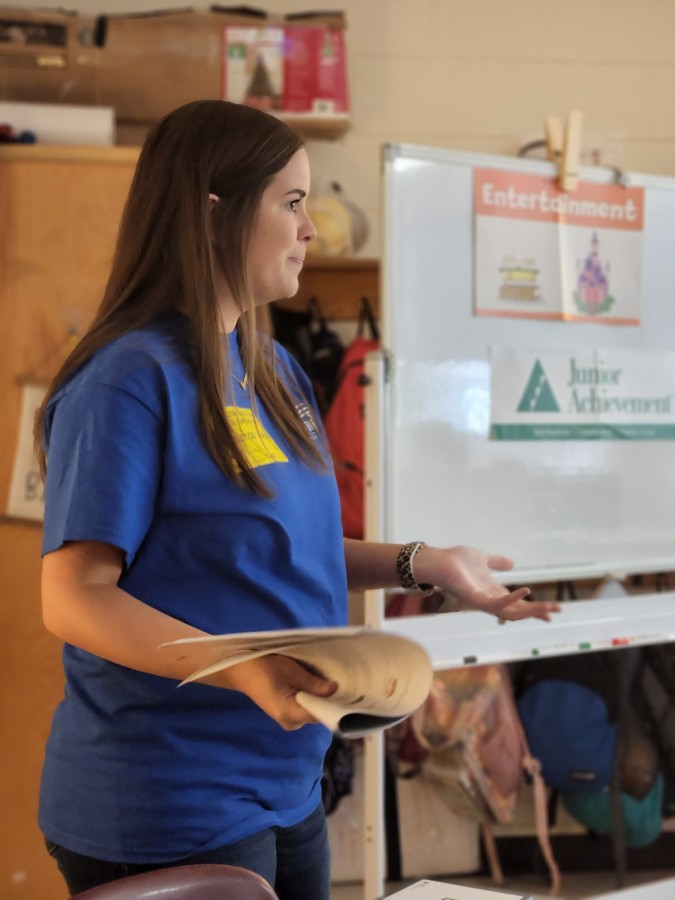 Teaching financial education classes at Lincoln Park Elementary.
Scholarship Program
The Gulf Winds Cares Foundation provided $20,000 in scholarships to four graduating high school seniors — Jenna Banta, Malik Cooper, Will Rollin, and Paige Sindelar. Each was awarded $5,000 to further their education at a higher learning institution.
The Foundation also secured a $100,000 gift from the Rutledge Family to launch the Micah Williams Memorial Scholarship for future medical professionals.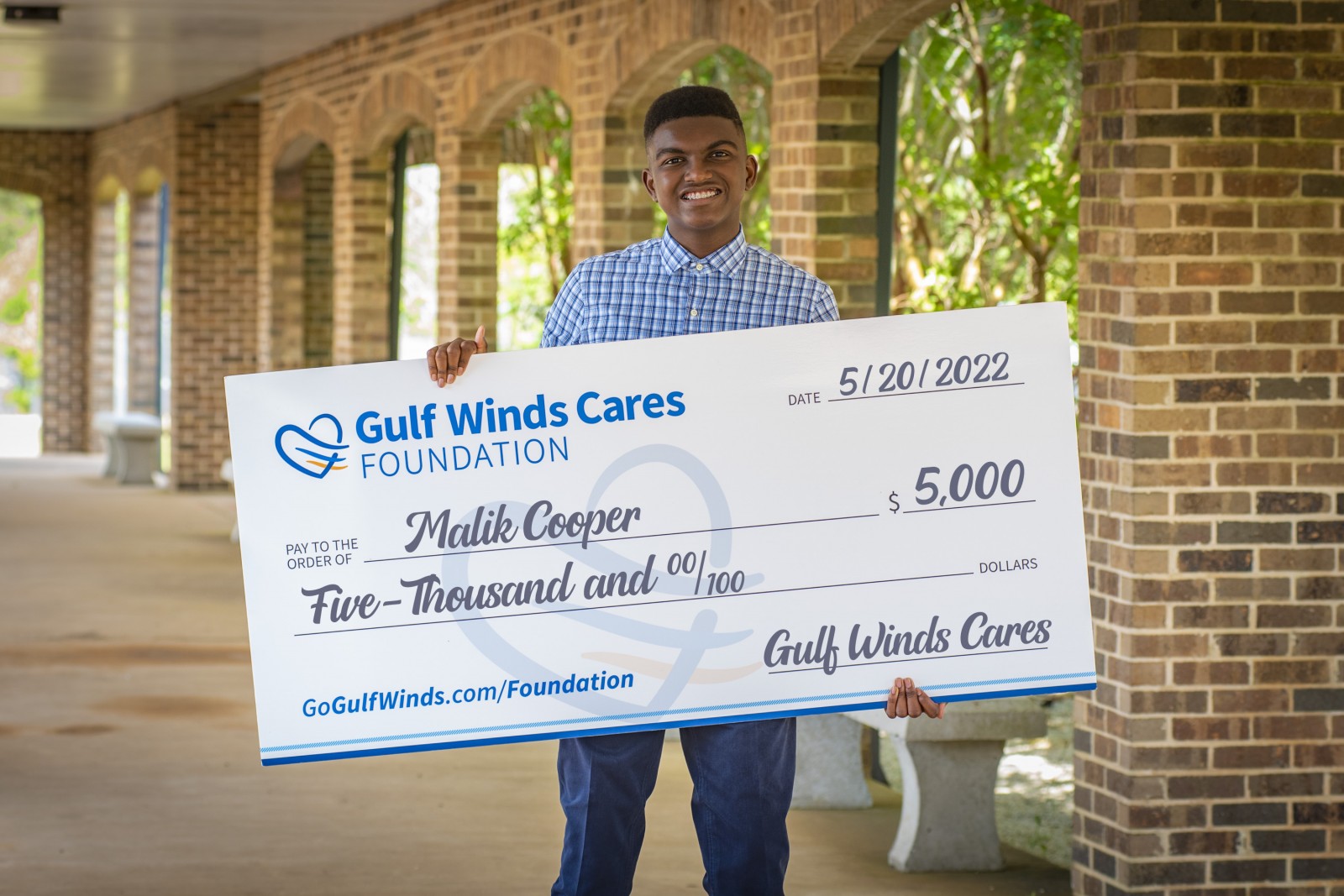 Malik Cooper was a 2022 scholarship recipient.
Sponsorships
Gulf Winds enjoys bringing people together to experience art, music, food, and fun while building the culture and economy in our service area. Gulf Winds sponsored several major events including the Great Gulfcoast Arts Festival, Spring Jam, Miracle on Palafox, and Springtime Tallahassee. In addition to events, Gulf Winds sponsored over 60 organizations, schools, and programs from marching bands to the symphony.
Volunteering and Employee Giving
The Gulf Winds team is active in the community, providing over 1,350 volunteer service hours in 2022. The team's volunteer efforts were highlighted by five build days in partnership with Habitat for Humanity. The team also cooked dinner every month for the residents of Ronald McDonald House, cleaned up parks with Keep Pensacola Beautiful and organized groceries with Manna – amongst many other volunteer activities!
Our team also makes weekly donations as part of our casual day jeans program. These donations raise $10,662 this year in support of the Children's Miracle Network at the Studer Family Children's Hospital.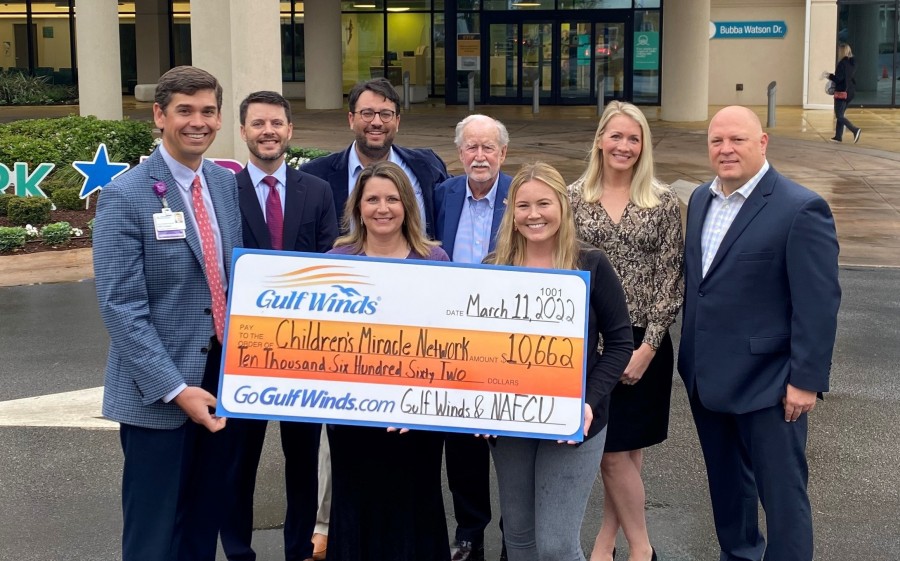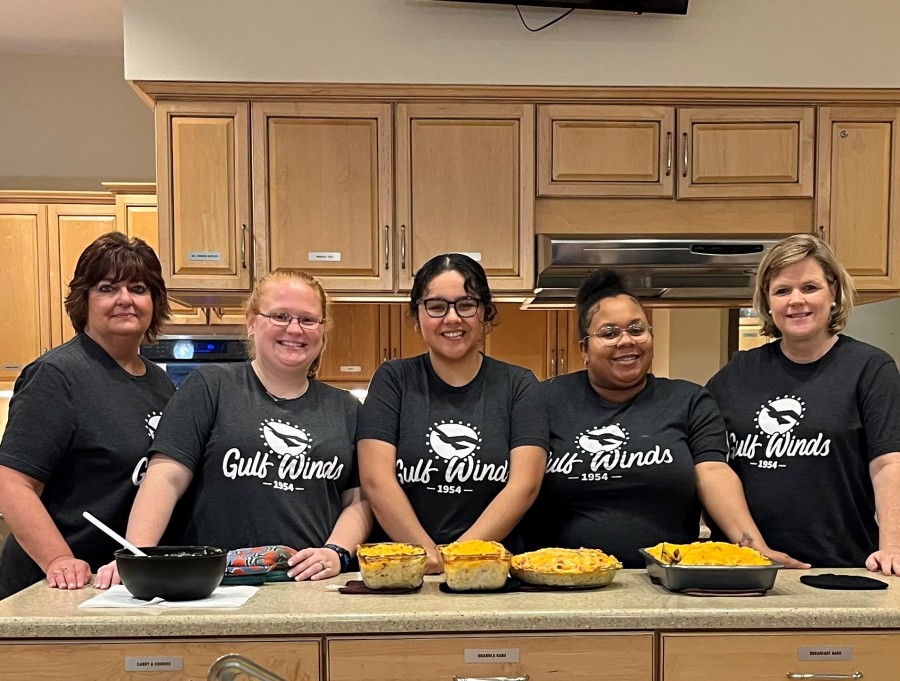 Casual day donations make a difference for Sacred Heart Children's Hospital (L). The team makes dinner for residents of the Ronald McDonald House (R).
If you want to learn more or support our community impact programs, visit GoGulfWinds.com/Foundation.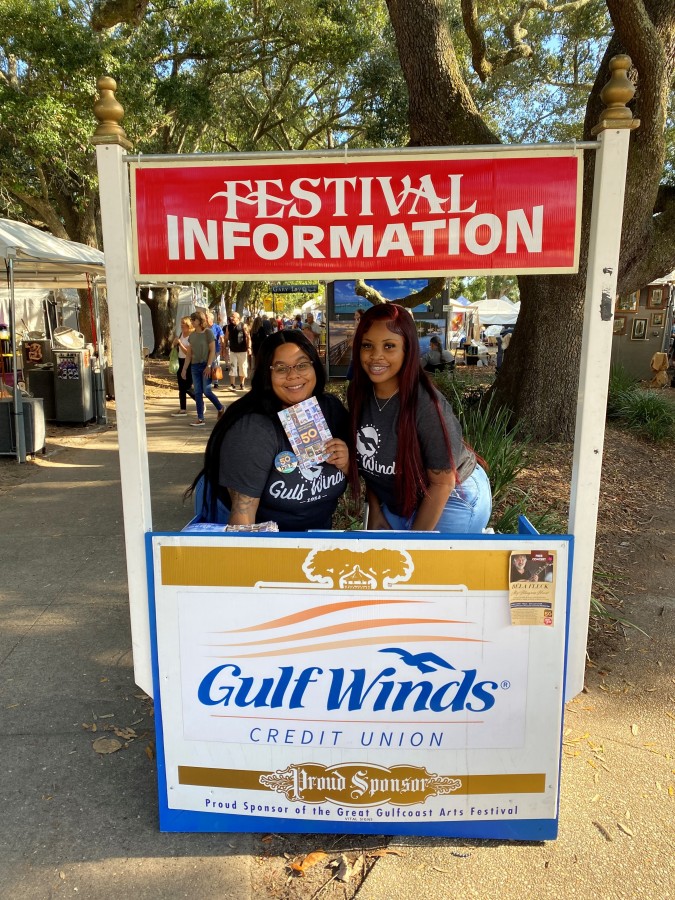 Volunteering at the 50th annual Great Gulfcoast Arts Festival.