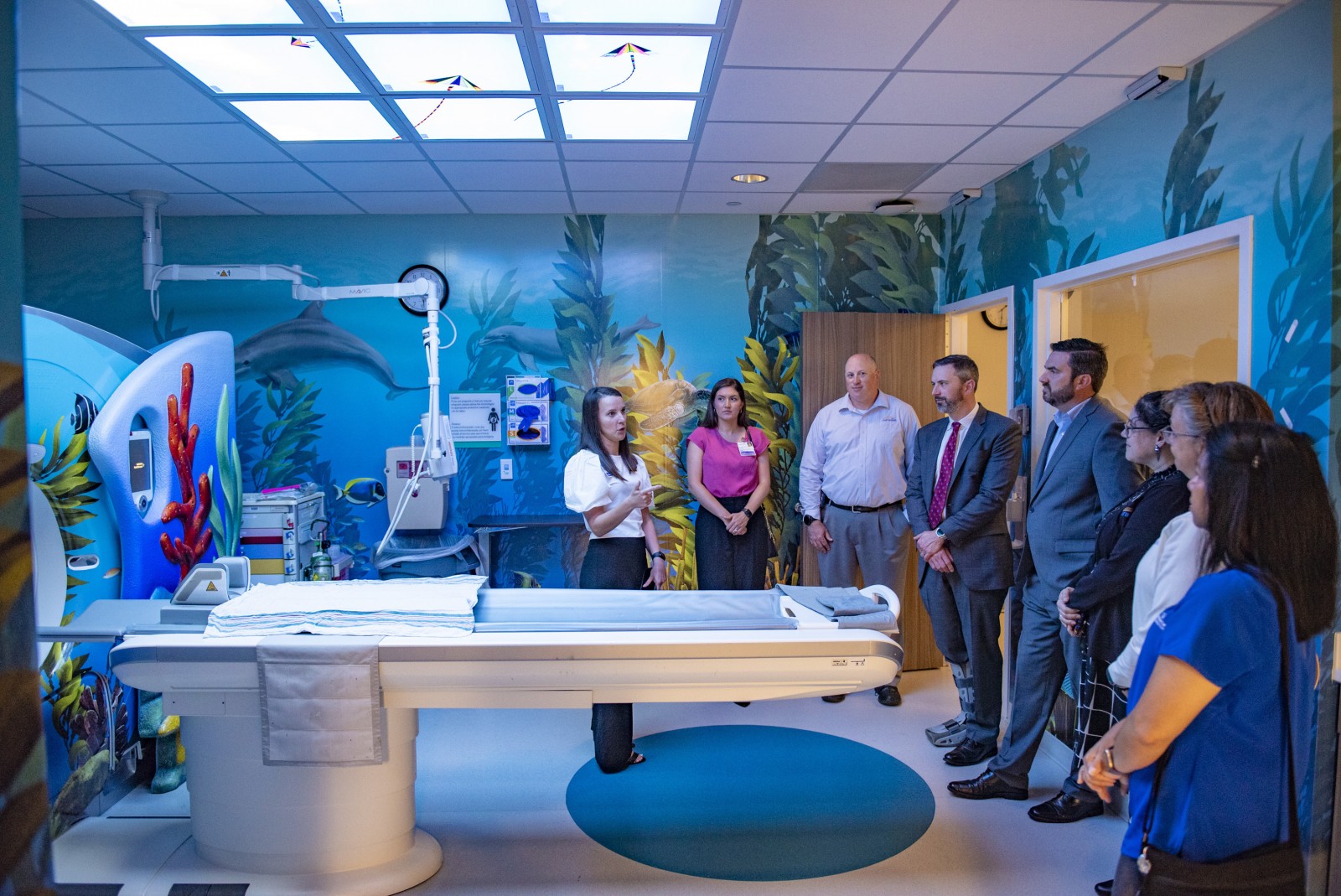 Gulf Winds and the National Association of Federally-Insured Credit Unions (NAFCU) presented the Studer Family Children's Hospital at Ascension Sacred Heart with a donation of $10,752 on April 4, 2023. The gift was made possible by the culmination of weekly donations from Gulf Winds staff members that participated in the casual day jeans program.
Adrienne Maygarden, President, Ascension Sacred Heart Foundation, expressed gratitude. "We are grateful for the continued support and partnership of Gulf Winds Credit Union employees," said Maygarden. "Their generosity impacts nearly every child and every family in our community helping ensure the highest level of care, close to home."
Since 2013, Gulf Winds staff members have raised $99,816.12 as a part of the jeans day program. These donations are initially provided to NAFCU, who matches the donation to the children's hospital. The contribution not only strengthens and fuels NAFCU's ability to advocate, but also makes a positive impact in our community.
After presenting the check, Gulf Winds and NAFCU had the opportunity to tour the Studer Family Children's Hospital. "It's fantastic to have a facility like the Studer Family Children's Hospital right here in Pensacola," said Daniel Souers, President and CEO of Gulf Winds Credit Union. "The high-quality, compassionate care that the Children's Hospital provides resonates throughout our region. I am proud of our Gulf Winds team members' generosity and thankful for our partnership with NAFCU to support families that need this service."