Three positions on the Gulf Winds Board of Directors will be filled this year. Each nominee must meet certain qualifications, be a member in good standing, and be at least 18 years of age. An appointed nominating committee has selected the following three qualified candidates for their vacancies: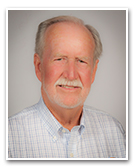 R.L. "Ozzie" Oswald, Sr. (3 Year Term)
For the past 58 years, I have had the privilege of serving you, the membership of Gulf Winds Credit Union. During these times of economic uncertainty, I feel the experience gained over the past five decades of work will help our credit union continue to be one of the best throughout the communities we serve, as well as the State of Florida.
My desire is to continue to work with our management and staff to provide you with the ultimate in services. Please take this as a personal thanks for all the years we have enjoyed together and thanks in advance for your continued support.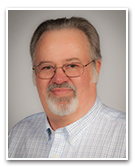 Larry Maltby (3 Year Term)
I have been a member volunteer of the credit union movement for over 36 years. My first activity as a volunteer was as a Loan Officer for the Baton Rouge City-Parish Employees Federal Credit Union in Baton Rouge, LA. I then served two years as Chair of the Supervisory Committee before moving to Pensacola in 1984.
I joined the former Escambia County Employees Credit Union (ECECU) and was first elected to the Board of Directors in 1987. I served multiple terms as Chair, Vice-Chair, Treasurer, and Secretary. With the merger of ECECU and Gulf Winds, I continued as a Director of Gulf Winds. I have participated in numerous national and regional volunteer training and development opportunities so that I might better be able to serve the credit union members from a position of knowledge and information, in order to make informed decisions.
I seek your support and vote to allow me to continue to serve you, the member, as your First Vice Chair and Secretary. I am committed to the financial well-being of Gulf Winds and the continued friendly and courteous service our credit union offers.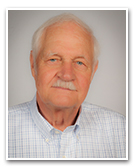 Jack Williams (3 Year Term)
First, I would like to thank all of you for your support during my previous years of service to Gulf Winds Credit Union. For the past 41 years the credit union has been a part of my life, and for the last 17 years, I have served as your Treasurer.
I have worked to assure that the credit union utilizes the best practices available to meet the needs of our most valuable asset, our members. Please renew your confidence in my abilities by re-electing me to serve for another term at our credit union.
Election Notes: If a member meets the qualifications and desires to run for a credit union office, but was not nominated by the nominating committee, he or she may be placed on the ballot by means of petition. The petition (official forms package available from the Gulf Winds administration office) must be signed by 10% of Gulf Winds' members over age 18 years. The petition must be returned to the administration office no later than February 2, 2022. Candidates by petition must also submit a brief resume of qualifications and a signed certificate that they are agreeable to nomination and will serve if elected. All nominees' names are certified by the nominating committee before they are recognized as official candidates. If there is only one candidate for each vacancy, a mail ballot will not be conducted. Pursuant to the bylaws, there will be no nominations from the floor at the business meeting.