Is your new year's resolution to save money? If so, you may want to consider a money market account. A money market account may sound fancy, but really it is a type of savings account with a few added features to help you earn interest while still maintaining access to your money.
Money market accounts operate much like a savings account but have the added advantage of withdrawal options. Another difference between a traditional savings account and a money market account is that the latter often carry a higher annual percentage yield (APY) on your money – meaning you make more on your money! The idea behind the money market account is that it can be a vehicle for saving larger chunks of money, with the ability to withdraw from the account without some of the fees or penalties you might find with a CD.
Often, money market accounts will have constraints like a minimum balance as well as a limited number of withdrawals per month. Make sure to research those limitations before opening an account so you can avoid fees.
When should you get a money market account?
If you have some savings you would like to put to work, a money market account is a great option. When compared to investing in the stock market, if your goal is to save money, a money market account can offer protection on your investment that the stock market cannot, as the NCUA (National Credit Union Administration) and FDIC (Federal Deposit Insurance Corporation) insurance covers up to $250,000.
When it comes to the saving method of a Certificate of Deposit (CD) account, the advantage of a money market account is that there is no set time that your money must stay in the account. With a CD account, your money is locked in for a certain number of months or years, where a money market account allows you access to withdraw your money at your leisure.
Bottom line, a money market account is ideal if you want to increase your savings. From helping with a short-term purchase goal such as a vacation or a down-payment on a car or home to helping with long-term investment of passively growing your wealth, a money market account could be a great account type for you to have.
What to look for when choosing a money market account
Make sure the bank or credit union is insured so that your money will be safeguarded up to $250,000 for single-ownership accounts and $500,000 for joint accounts.
Know the account limitations such as minimum balance and number of monthly withdrawals
Research the account APY so you know how much your money will make in interest each year
Ready to start saving more while keeping your cash available? Gulf Winds has recently added a money market account to its repertoire of banking options. Learn more and open a Money Market Account today at GoGulfWinds.com/future.
---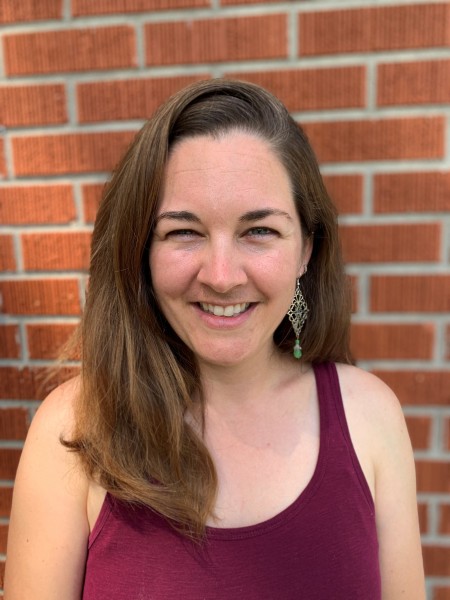 Savannah Vasquez
Savannah Vasquez is a local writer and photographer. She has written for local newspapers, tourism websites and colleges over the past seven years. When not working, you will find Savannah paddleboarding and spending time with her husband and two young sons.