My husband and I bought our first home when we were in our early 20's. We had no clue what we were doing, but the rent at our apartment complex was going up $200 per month. We knew that it was time to consider buying a home so our money was going into an investment.
We outgrew our first home after having three kids, sold it, and bought our second home in 2020. Through both of those adventures, we learned so much; things you would never even think of until it's something you've gone through. Here are my top five tips that made a difference in our home buying experiences.
1. Find a Great Realtor
I can't even remember how we got connected with our realtor when we were young, but she is amazing. She has worked with us for 10+ years now. As I said, we had no clue what we were doing when we wanted to buy our first home. She was so patient and kind. She connected us with a mortgage loan officer who helped us get a preapproval so we knew how much we could afford to spend.
She helped us look at countless houses — some we still laugh about. One house was a great price but didn't have many pictures included on the listing. We arrived and it had black crackle paint on all the door frames, different knobs on every single cabinet or drawer, and flowerpots cut in half and glued to the walls.
It's so important to have someone who understands your needs, guides you through the process and manages your expectations. Is a "project" home right for you? Maybe, but maybe not. She talked to us about the costs of repairs, painting, etc. for each home we looked at and helped us consider things we wouldn't have thought of otherwise.
2. Talk to a Mortgage Loan Officer Early
When I got pregnant with our third child, we knew it was time for a bigger home. We had some debt, and my husband was transitioning between careers. I talked to a mortgage loan officer (MLO) a year before we began the process of selling our house. She looked at our credit and gave us tips for positioning ourselves to buy a home the following year.
I cannot recommend this enough. I have so many friends who tell me that their credit and income aren't good enough to buy a house, but that may not be the case. It doesn't cost anything to talk to a mortgage loan officer and get on the path to homeownership. They can give you tips for decreasing your debt and improving your credit score to where it needs to be. When we went back to our MLO we had done everything she suggested and got a preapproval with a GREAT rate thanks to her help.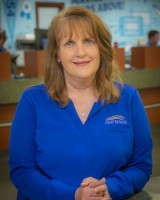 Sherry Brock
NMLS# 1367681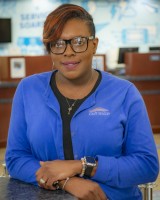 Katrinka Phillips
NMLS# 2128562
3. Think About Functionality
When you begin looking at homes, it's so easy to see the things you love about a home. But it's equally important to really imagine your life in that house. Our first home was beautiful, but when it was time to buy a refrigerator, we realized that the spot for our fridge was smaller than what is standard. We ended up spending significantly more on a smaller fridge. It was a side-by-side fridge that was up against a wall, so one door didn't open all the way. A minor inconvenience until you needed to put something large on the refrigerator side.
When we bought our second home, refrigerator size and placement were top of mind! The lesson we learned in home number two was that not all dishwashers are created equal. In our new home, our dishwasher is smaller. With three kids, I really need all the dishwasher space I can get!
Think about other things like furniture placement, storage space, and pets. Is your yard big enough for your dog? Is there enough closet space for holiday decorations, extra blankets, and seasonal items? If you see areas where improvement is needed, will the project be easy to tackle on your own?
4. Make a Realistic Budget
You're likely able to get approved for a more expensive house than you can truly afford. Think about all your monthly expenses and remember to budget for savings. You don't want to get stuck with a mortgage that leaves you living paycheck to paycheck. It's always better to spend less and have more room in your budget for the unexpected.
Remember that part of budgeting for a new home is out-of-pocket expenses related to inspections, closing costs, and down payment. Our mortgage loan officer printed out several scenarios for us based on our budget. Each one included the "worst-case scenario" expenses so we would know the maximum amount we would need to spend out of pocket. This helped because our closing costs were less than we planned.
Taxes and insurance can fluctuate from year to year, so your payment may go up or down a little. Our first house payment fluctuated within a range of about $100 during the eight years we lived there. Our house payment this year went up over $100 per month because of increases in taxes and insurance. If you're already maxed out on spending, these fluctuations can really impact your monthly budget.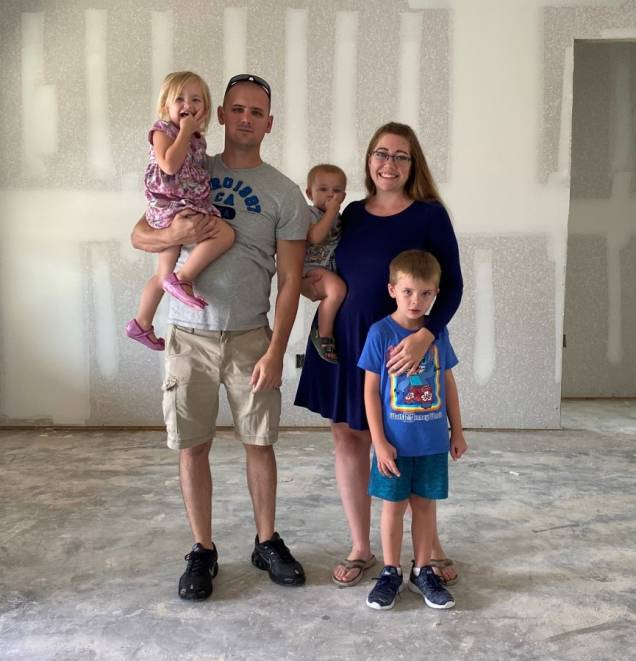 5. Look for Home Buyer Programs
When we bought our first home, we participated in a first-time homebuyer program sponsored by the county we live in. If we bought a home in particular neighborhoods, we received $25,000 to put down on our home. We had to live in it for 15 years if we didn't want to pay the money back. We ended up selling our house after eight years and paying it back, but it still helped make our payment more affordable for those eight years.
Many banks and credit unions offer a variety of homebuyer programs based on criteria like:
Income level
Being a first-time homeowner
Career – military, first responder, teacher, etc.
Buying a foreclosed home
Takeaways
There are so many important factors to consider when you're buying a new home. These are the things that were most impactful for my family. If we buy another home in the future, I'm sure we will learn something new again! Just do your best to get prepared and make the best decision based on the information you have. Inevitably, it won't be perfect, but you can make the most of anything with the right help on your side.
---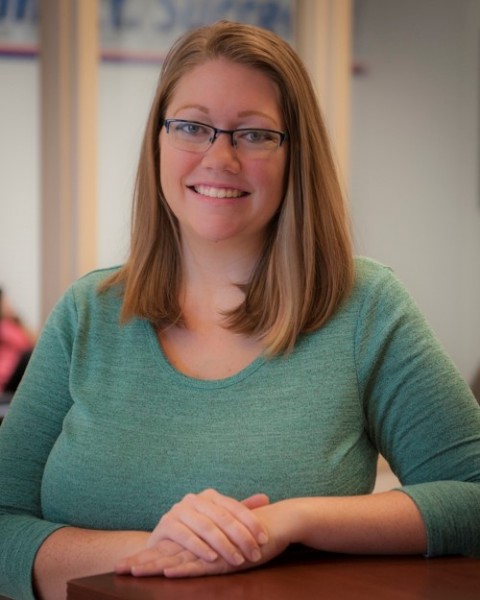 Katy Hebebrand
Katy Hebebrand is a mom of three and freelance writer working in Pensacola, Florida. She earned her Public Relations BA from the University of West Florida and her Media Design MA from Full Sail University. She was born and raised in Pensacola and spent the first ten years of her career working in Pensacola before shifting to doing contract work full time in 2018.