No matter if you're a first-time homebuyer or a seasoned homeowner just looking for a change, you've probably been feeling the pinch of the current housing market. With interest rates and home prices sitting at some of the highest in over a decade, buying a new home can feel like a nearly impossible dream.
At the same time, you've probably also heard a lot of talk about adjustable-rate mortgages, or ARMs. Now, if you're not a seasoned mortgage industry pro, you might not have much experience with these loan products. And honestly, that's totally understandable. With interest rates being so low for such a long time, ARMs just weren't the most popular option for most borrowers. But now, with rates on the rise, ARMs are quickly becoming a smart choice for homebuyers navigating a challenging housing market.
Let's explore why an ARM might just be the key to your next home.
What is an ARM loan?
An adjustable-rate mortgage is exactly what it sounds like – a mortgage loan with a rate that adjusts over time. Initially, an ARM has a low-interest rate that is tied to a specific index. Lenders add a margin to this index, which remains fixed for the loan term of typically 15 or 30 years. As the index rate changes, the ARM rate also changes.
There are typically five components to an ARM loan:
The initial rate, which is the starting interest rate of the mortgage. The initial rate is fixed for a certain period, such as three, five, seven, or ten years. This period is known as the adjustment period. For example, a 3-year ARM has an initial adjustment period of three years.
The change frequency is how often the rate adjusts after the initial fixed rate period. The change frequency is usually every six months or every year.
The initial adjustment cap, which is the maximum amount the rate can increase after the initial fixed-rate period.
The subsequent adjustment cap, which is the maximum amount the rate can increase each time after the initial adjustment.
The lifetime cap, which is the highest level the rate can increase over the life of the loan.
As example, with a Gulf Winds 10/1 ARM loan, you'll have a fixed rate for the first 10 years and a variable rate that adjusts once a year for the final 20 years of the loan.
Why You Should Consider a 10-Year ARM
After speaking with Gary Brewer, a Mortgage Loan Officer at Gulf Winds, I realized there are a lot of great reasons why homebuyers might want to consider an ARM for their next home purchase – especially at Gulf Winds:
Lower Initial Interest Rate: The initial interest rate of a 10-year ARM loan is typically lower than that of a traditional 30-year fixed-rate mortgage. This means that you will have lower monthly payments in the first few years of your mortgage, which can be especially helpful if you are on a tight budget.
Flexibility: A 10-year ARM loan offers flexibility to homeowners who plan to stay in their homes for a shorter period of time. This loan allows you to take advantage of lower interest rates for the first 10 years and then sell or refinance your home before the rates adjust.
Predictable Payments: Although the interest rate on a 10-year ARM loan will adjust after the initial fixed-rate period, the payments can still be predictable. This is because the loan has a cap on how much the interest rate can increase each year and over the life of the loan.
Potential Savings: If interest rates remain low or decrease after the initial period, a 10-year ARM loan can save you money on interest over the life of the loan compared to a traditional 30-year fixed-rate mortgage.
Exceptional Service: Choosing the right lender is probably one of the toughest parts of the entire homebuying process. With Gulf Winds, you'll have help every step of the way. "We help our members navigate through the entire mortgage loan process. Starting with the pre-qualification process, we guide them through the loan estimate so they have an idea what the payments might be, help them procure the required documentation, walk them through the appraisal process and get them to the closing table," Brewer expressed.
Want to Learn More or Get Started?
At Gulf Winds, we understand that purchasing a home is one of the most significant investments you'll ever make. That's why we're committed to helping our members achieve their dreams of homeownership. Reach out to our helpful team of Mortgage Loan Officers to learn how we can help you navigate the high interest rate market and find your next home sweet home.
Ready to Apply?
Ready to Apply?
Low rates, flexible repayment options and simple loan application. We believe getting a loan should be easy. Let us help you get a loan that fits your needs today.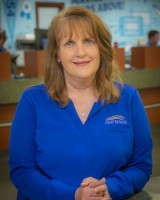 Sherry Brock
NMLS# 1367681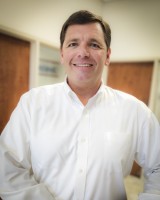 Gary Brewer Jr.
NMLS# 1911372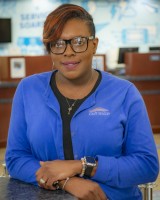 Katrinka Phillips
NMLS# 2128562