I'm just like everyone else – I spend all my time dreaming about all the beautiful vacation spots I want to visit. Bora Bora? Sign me up! Hawaii? I'll be there! Fiji? Of course! These daydreams start feeling more and more distant as reality hits me and I realize how much these trips would cost. With that being said, it is always refreshing when I remember the beautiful city I am already in, Pensacola!
Pensacola offers plenty of options for a fun and memorable staycation. Known for its beautiful beaches, historic landmarks, and bustling downtown area, this city has plenty to offer. Here are a few ideas to consider during your next Pensacola staycation!
1. Beach time, of course!
The miles of sugar-like sand along the Gulf of Mexico can make it tempting to spend your entire vacation lounging in the sun. Enjoy the stunning view and sounds of the beach at popular spots, such as Pensacola Beach and Perdido Key! If you find that the beaches in these areas are too crowded for your liking, I'll let you in on an insiders secret: make a quick drive down to the national seashore that connects Pensacola Beach and Navarre Beach. Right around the middle is the golden spot! There are very few people here, allowing you to enjoy the serenity that comes with the vast ocean.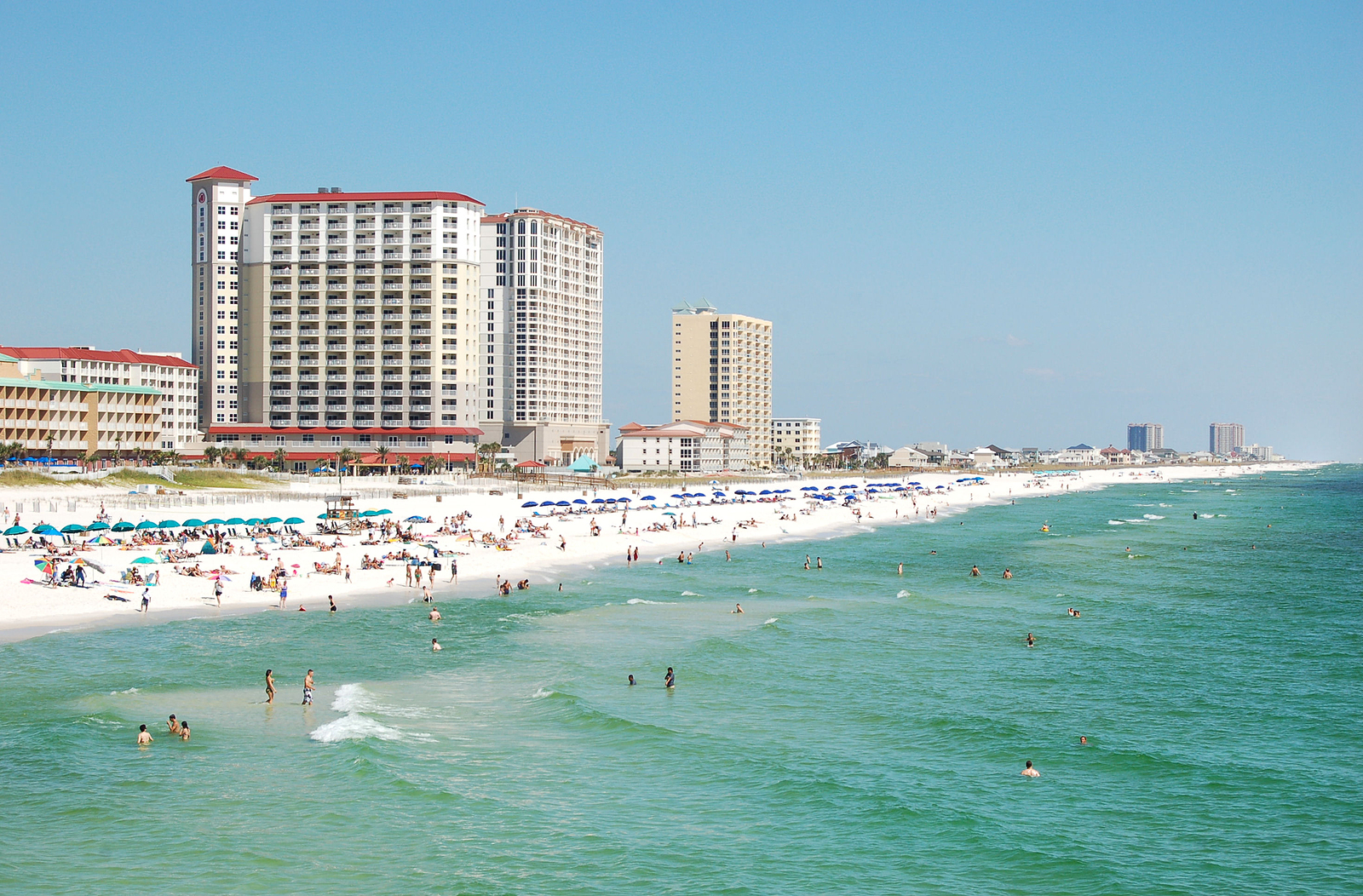 A view of Pensacola Beach.
2. Historic Sites
Many people tend to forget the rich history Pensacola holds. There are plenty of historic landmarks you can visit, such as Fort Pickens, that can show you a glimpse of Pensacola's past. For those that are military affiliated and hold valid military ID, check out the Pensacola Lighthouse and Naval Aviation Museum located on NAS Pensacola! Downtown Pensacola also offers tours of their little historic village, where a guide will walk you through historic buildings and explain the significance behind them.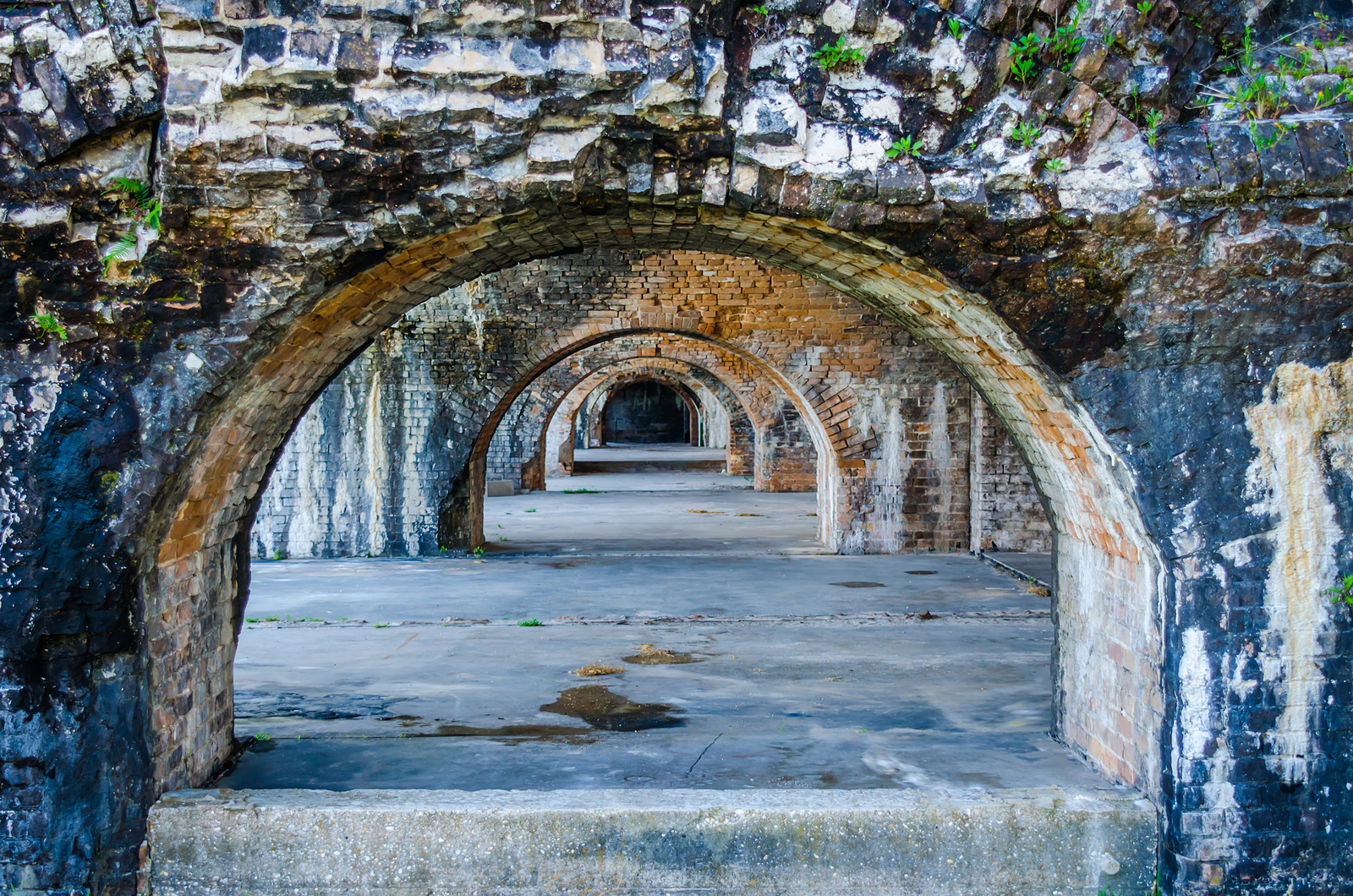 Click here to learn more about Fort Pickens.
3. Downtown Pensacola
After a nice day at the beach, head out to downtown Pensacola to enjoy a nice night out! There are plenty of bars and wonderful events that take place at local venues, such as Vinyl Music Hall and Saenger Theater, that you can check out as well. Downtown Pensacola also hosts wonderful events, such as the Palafox Market that is open every Sunday and offers multiple vendors with an array of art, food, antiques, etc. They also host Gallery Night once a month, where you can roam the streets of downtown Pensacola at night while enjoying live music, countless art vendors, and delicious food!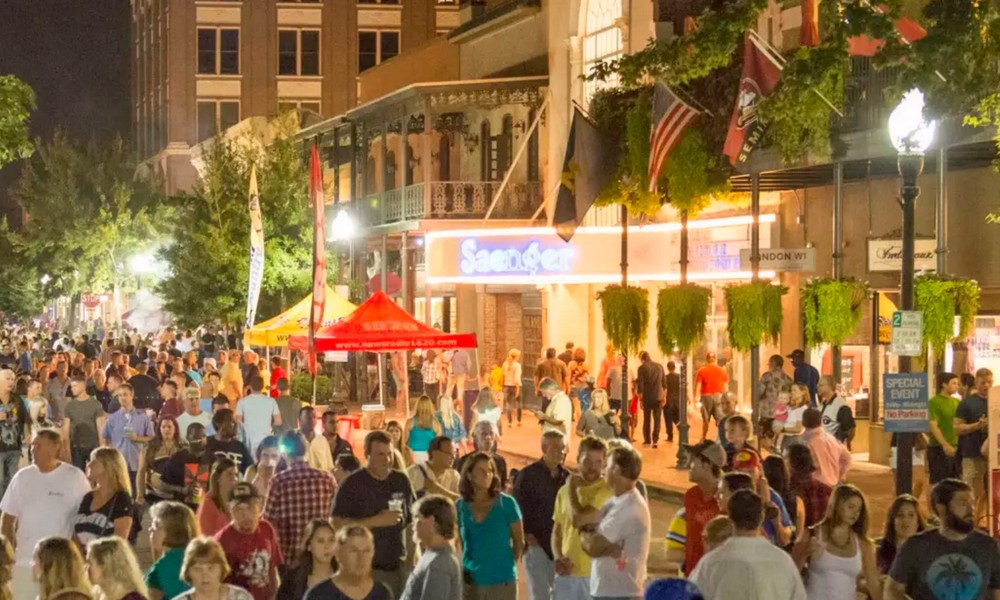 Click here to learn more about Pensacola's Gallery Night. Photo Courtesy of Visit Pensacola.
4. Food, Food, and Food!
Pensacola has a thriving food scene, with plenty of local restaurants offering fresh seafood, southern comfort food, and international cuisine. Take a day to visit different local restaurants to taste the variety of dishes the city's culinary scene has to offer. While there are countless delicious restaurants to explore, my personal favorites include: Kingfisher Sandwiches, Taste of India, and McGuires!
Click here to check out restaurants in Pensacola. Photo Courtesy of Visit Pensacola.
5. Pensacola Photo Trail
If you're looking for a unique and picturesque way to explore the vibrant city of Pensacola, look no further than the Pensacola Photo Trail! This self-guided tour takes you through some of the city's most iconic landmarks and hidden gems, all while giving you the chance to capture stunning photos along the way. Whether you're a seasoned photographer or just looking to spice up your Instagram feed, the Pensacola Photo Trail is the perfect way to discover the beauty of this historic Florida city.
Click here to learn more about the Pensacola Photo Trail. Photo Courtesy of Visit Pensacola.
Pensacola offers plenty of options to unwind and relax. No matter what you choose to do, a staycation in Pensacola is sure to provide a much-needed break from the everyday routine.
---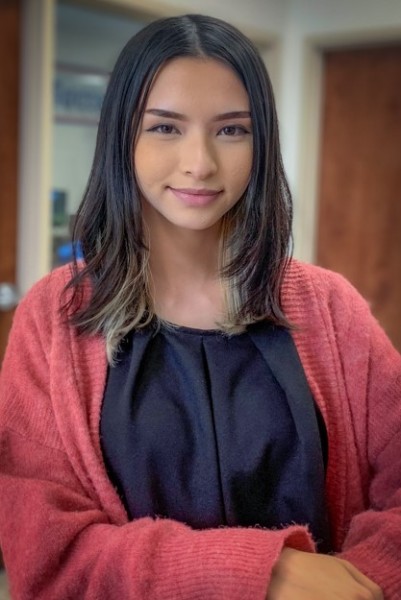 Lisa Gibbs
Lisa is a recent graduate from the University of West Florida who previously interned with the Gulf Winds marketing department. She spends her time writing and updating financial blogs that tend to focus on the younger generation and those who attend college.