Thinking about buying a home? Get started early to decide which lender and type of loan best fit your needs. Taking the time to learn about your options can ease stress and save you money on your down payment, interest, and fees.
Soon you will find the perfect home, let us help you choose the perfect loan. The Gulf Winds mortgage team lives in your community and understands the local market. They can help you determine the right loan for you from our full line-up of mortgage options.
Here's a quick look at our mortgage options and their criteria and qualifications:
Conventional loan rates are fixed for 15, 20, or 30 years, meaning the interest rate will not change for the life of the loan. Typically, the longer you finance your home, the higher the interest rate. If you're a first-time homebuyer, you can usually finance up to 97% of the loan.
VA Home Loans are an option for eligible veterans, those currently serving in the military, and sometimes their spouses. You may receive a better term with this type of loan because the Department of Veteran's Affairs guarantees a portion of the loan. You also have the option to finance up to 100%.


Gulf Winds VA Mortgage. Click here to learn more.
A USDA home loan is a zero-down payment (100% financing) mortgage offered by the U.S. Department of Agriculture to home buyers in less densely populated areas of the country. Home location, income level, and other requirements determine your eligibility.
The name says it all – 100% financing. Similar to USDA and VA loans, it requires no downpayment as you finance 100% Loan to Value, but unlike the other options, this one does not require the home purchase to be in a rural area or any affiliation with the military. This might be the right loan type to consider if you have found a home with "good bones" but it needs a little TLC. With a 100% Mortgage, you can put the money you have saved for a down payment toward remodeling instead.
Loan rates are fixed for 15, 20, or 30 years (the interest rate will not change for the life of the loan). Keep in mind the longer you finance your home, the higher the interest rate.
Mortgage rates are historically low at this time. Many homeowners are taking advantage of this by refinancing their current mortgage with a different lender. So, if you're perfectly happy with your current home but would like to take advantage of a lower rate to save money, refinancing your mortgage might be the right move. Refinancing can help you lower your monthly payments or shorten your term so you can pay off your loan faster, which saves you money over the life of your loan — referred to as a Rate and Term Refinance. You could also refinance to "Cash Out" on equity in your home. In this case, you would receive cash at closing, and in turn, that amount would be applied to what you owe on the loan.


Gulf Winds Refinancing. Click here to learn more.
A Condo Loan rate is fixed for 15, 20, or 30 years and can be used for a primary or secondary residence. The condo must meet specific eligibility requirements to qualify for financing.
A Land and Lot Loan lets you finance up to 10 acres with term options of 5, 8, or 12 years. You can borrow up to 75% loan-to-value. The Loan-to-Value ratio is the amount of your mortgage in relation to the value of the property you want to purchase.
Gulf Winds also offers Home Equity Loans and Home Equity Line of Credit (HELOC) to help finance major expenses, like home renovations/repairs, medical bills, or college tuition. Both types of loans use the equity in your home as collateral and offer reasonable interest rates and terms. We can answer any specific questions you may have about these types of loans.
Because each person's circumstances are different, there is no one-loan-fits-all standard. That's why it's important to review your options carefully before deciding on a loan. The mortgage process doesn't have to be intimidating. Start by choosing the right lender, and you're well on your way to a satisfying home buying experience.
In addition to the list of mortgage loans above, Gulf Winds offers Home Equity Loans and Home Equity Line of Credit (HELOC), as well as assistance grants for those that qualify. Contact one of our Mortgage Loan Officers or learn more »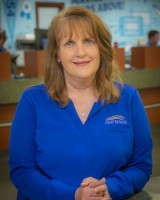 Sherry Brock
NMLS# 1367681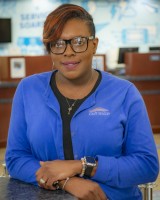 Katrinka Phillips
NMLS# 2128562