It's tax day! If you haven't completed your taxes yet, there's still time to get them done. Here are a few applications you can use for free to file your tax returns before the deadline.
The IRS offers a free tax filing service for those that have a gross annual income of $73,000 or less. The website is easy to use and does not involve any extra math on the side! Simply answer a set of questions and the application will do the rest of the work for you. The IRS Free File can be found here.
TurboTax offers a variety of options when it comes to filing, including a free one! Those that are looking to file a simple tax return can take up the opportunity to use their free edition. Simply snap a picture of your W-2, upload it, and answer a few questions to complete the process. As of 2022, they are also offering free live experts that can give you advice or help answer questions before you file! TurboTax provides a deluxe or premium package for those looking to maximize deductions.
Gulf Winds Credit Union has teamed up with TurboTax to offer members a discount of up to $15 on online federal products. If you are interest in learning more about this discount, click here.
H&R Block also offers a free option for those that are looking to file a simple tax return. There are no fees involved so you can file comfortably knowing you won't be charged for anything. If you feel uneasy about the filing process, you can pay extra for a tax professional to virtually assist you live. Adding the expert help will cost money, but it gives you unlimited on-demand support from any device. H&R Block also offers a deluxe, premium, and self-employed online package for those looking to file outside of a simple tax return. To learn more about their service, click here to view a chart that weighs the benefits and pricings of each package.
Though filing taxes can be stressful, it can be a simple process with the use of free filing services. These applications will smoothly guide you through the process so that you can file without being a tax expert. While searching for the tax filing service that best fits you, look for refund calculators on their websites to see which service will give you the largest return. Happy filing!
---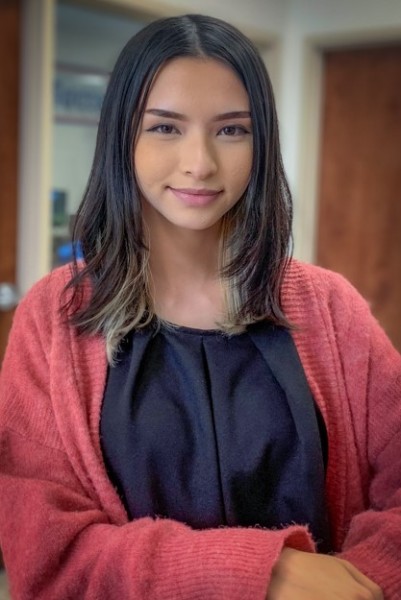 Lisa Gibbs
Lisa is currently a student at the University of West Florida and is a marketing intern with Gulf Winds Credit Union. She spends her time writing and updating financial blogs that tend to focus on the younger generation and those that attend college.