What is ChatGPT/AI?
ChatGPT is an Artifical Intelligence that can hold conversations, answer questions, fact and grammar check work, create stories, compose emails, and much more. A few examples of AI programs that might ring a bell are Grammarly, Wordtune, Writesonic, and CNTK.
Don't give out information!
Everything that a user shares with AI is saved and the AI has the right to use this information in the future, meaning nothing you say is private. Sharing sensitive data with AI allows for the information to be fully exposed to the whims of an algorithm. Remember, never give out private information, like your social security number, address, or banking information!
Fact check!
Like Wikipedia, the AI program gathers a large amount of information from different sources and users to create information they interperate as facts. They are also not currently advanced enough to interpret difficult data, like legislation. There have been a few cases where ChatGPT has suggested to users legislations or regulations that simply don't exist!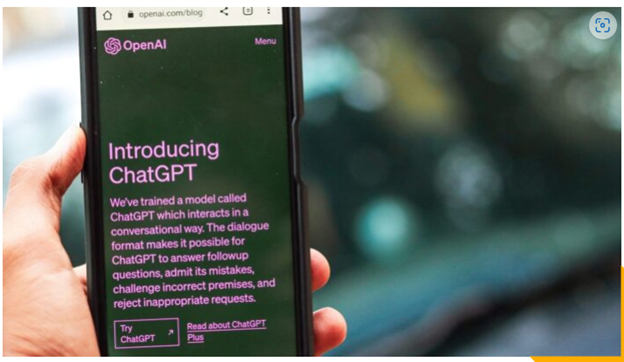 Check out this article by Adam Rowe about precautions to take when using ChatGPT
If you or anyone you know were to use it for homework, memos, or newsletters, then it is important to double check what it gives you. Also, be sure to communicate with you teachers/supervisors to see their regulations on ChatGPT, as many places consider submitting AI material as your own as plagirism.
How should I use it?
It can be tempting to let ChatGPT take the wheel when drafting your documents. While it is a useful tool to point you in the right direction or give you a head start, ChatGPT should not be used blindly. Automated drafting using ChatGPT lacks human touch and intuition. It may not capture the exact tone, sentiment, or empathy needed for certain documents that require a personal touch. It is best to use its responses as inspiration for the work that you can tailor accourding to you business or personal style. You can also use it generate fun items, such as a list of outdoor activities, craft projects to try, or recipes to make using the random items in your fridge! There are plenty of ways to have fun and incorporate it into your daily life.
With it's evergrowing knowledge, Artificial Intelligence is a great program to help with small tasks or help fix inefficiencies. But as always, be careful with unknown and new technologies! Make sure to keep these points in mind the next time you use ChatGPT or AI.