Summer is here, and it's time to buy a new car. We know that the car-buying process can be overwhelming – especially when you're trying to get the best deal. We interviewed Berry Ellis, the AVP of Consumer Lending here at Gulf Winds, to get answers to some of the questions we hear the most.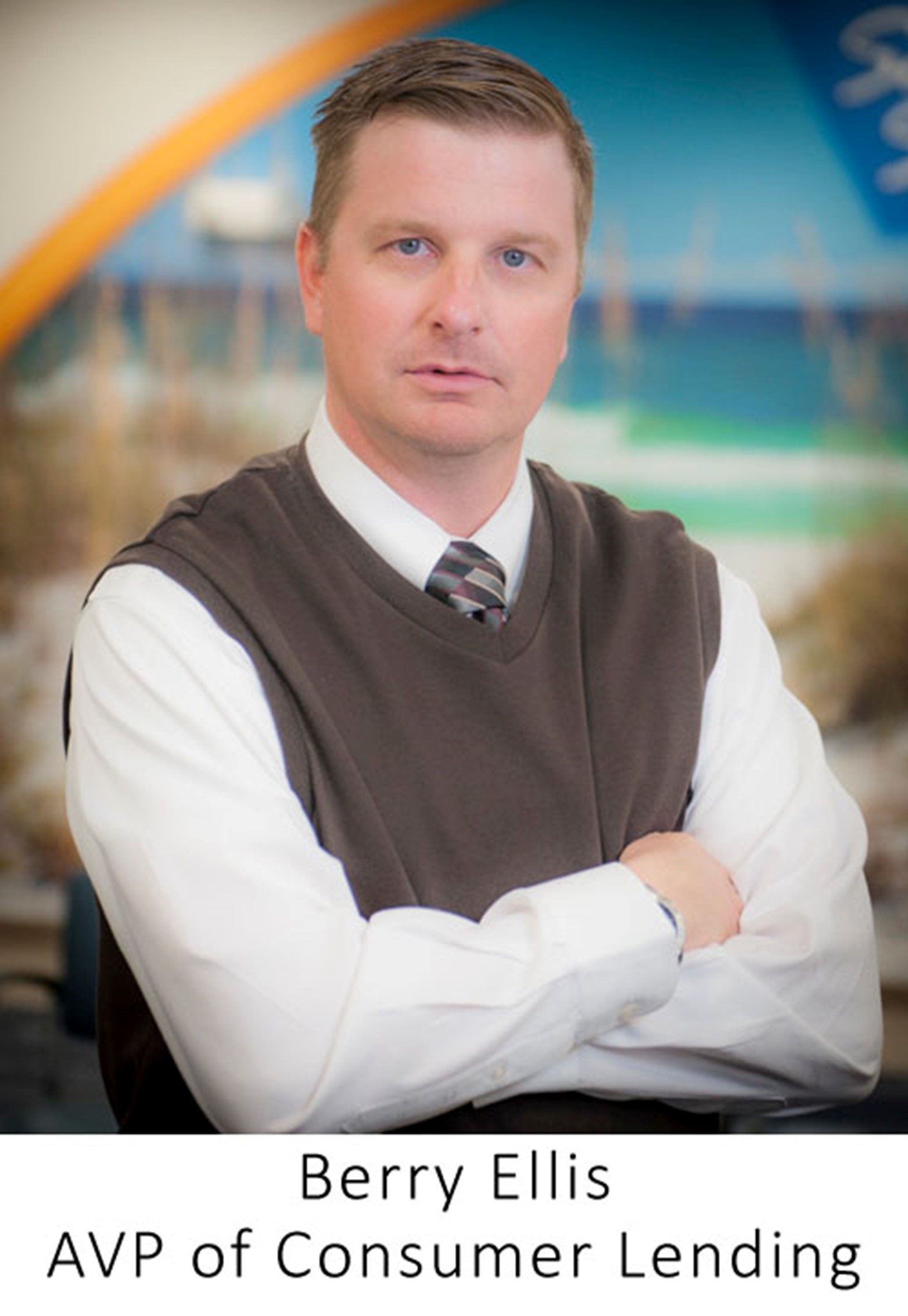 Q: Why Should I Get Pre-Approved?
Berry Says: There are several really good reasons to get pre-approved for a car loan. Getting pre-approved provides your interest rate and an estimate of what your monthly payments will be. This way you can decide how big of a loan to get and how much car you can afford. Knowing what you have to spend gives you the confidence and the power of a CASH BUYER. Now you're in a position to negotiate the price of the car you want to purchase. This will allow you to focus on getting a good price on the automobile without the worry of getting financed.
Q: What if I Finance Through the Dealer?
Berry Says: Many people use financing from the dealership, including our members. Dealers often offer a rebate or other incentive for using their financing. Even if this is the case, Gulf Winds can still help to save you money! Be sure to ask us about our auto loan refinance rates as low as 2.84% 2.99% plus no payments for 90 days!
Q: Are Loan "add-ons" like credit life, credit disability, extended warranty, & GAP really worth it?
Berry Says: Yes, in many situations the add-ons like gap protection, extended warranty and credit life/credit disability are beneficial to invest in. You never know what's going to happen a month or a year down the road. You can protect your new investment from unforeseen circumstances and potentially save thousands if you need to activate these add-ons. Gulf Winds offers all of these products and wants members to clearly understand them before deciding if they should be added to the loan package.
Credit Life Insurance & Credit Disability Insurance can assist you when unforeseen life events happen. Credit Life Insurance will pay off or reduce your loan in the event you pass away. Credit Disability Insurance will take over your loan payments if you should become disabled and unable to continue working.
Extended Warranties are agreements to cover auto repairs after the factory warranties have expired. Auto repairs can be expensive. These unexpected expenses can often put a strain on your monthly budget. The extended warranty can help cover the repair cost you might incur while the warranty is in place. This will allow you to rest easy knowing your automobile is protected.
GAP protects you from having to pay more than the automobile is worth in the event of a total loss. For example, lets say you get into an accident and "total" your car. The insurance company may only pay the actual cash value of the vehicle at the time of the claim, leaving you an outstanding balance on your loan that YOU are responsible to pay. You don't want to pay on a car you no longer own! GAP helps cover the difference between the actual cash value of the automobile and the outstanding loan balance at the time of loss.
We want you to shop for your next vehicle with confidence, and Gulf Winds is always here to help. If you have questions about what your options are for auto financing, give us a call or stop by a branch.