For many people, buying your first home is the biggest purchase of your life. The investment helps frame your future and signing on the dotted line should instill a sense of accomplishment. Here's what you need to know before buying your first home.
Buying a house is not the same as making an impulse purchase in the check-out line. Plans need to be made to ensure that your first home purchase goes smoothly. This can be a lengthy process, so being prepared is paramount. Before you buy a home, you need to be emotionally prepared. Are you happy with your current job? Do you plan to move in the next few years? Can you handle the stress that buying a new home may involve? Next, make sure that you are prepared financially. If you can't afford a down payment (5-20% of sales price), closing costs, and other home-buying expenses up front, it might not be the right time. Calculate every cost. This includes home insurance, real estate taxes, moving costs, commute costs, and all the fees and in-betweens.
In addition to financial readiness, some real estate agents will not even consider showing you a property unless your finances are in order and you have a mortgage pre-approval. This is a stamp of approval from your credit union that shows both the realtor and seller of the home that you're good to go. If you're ready to get preapproved, just contact one of our team members or click here to get started.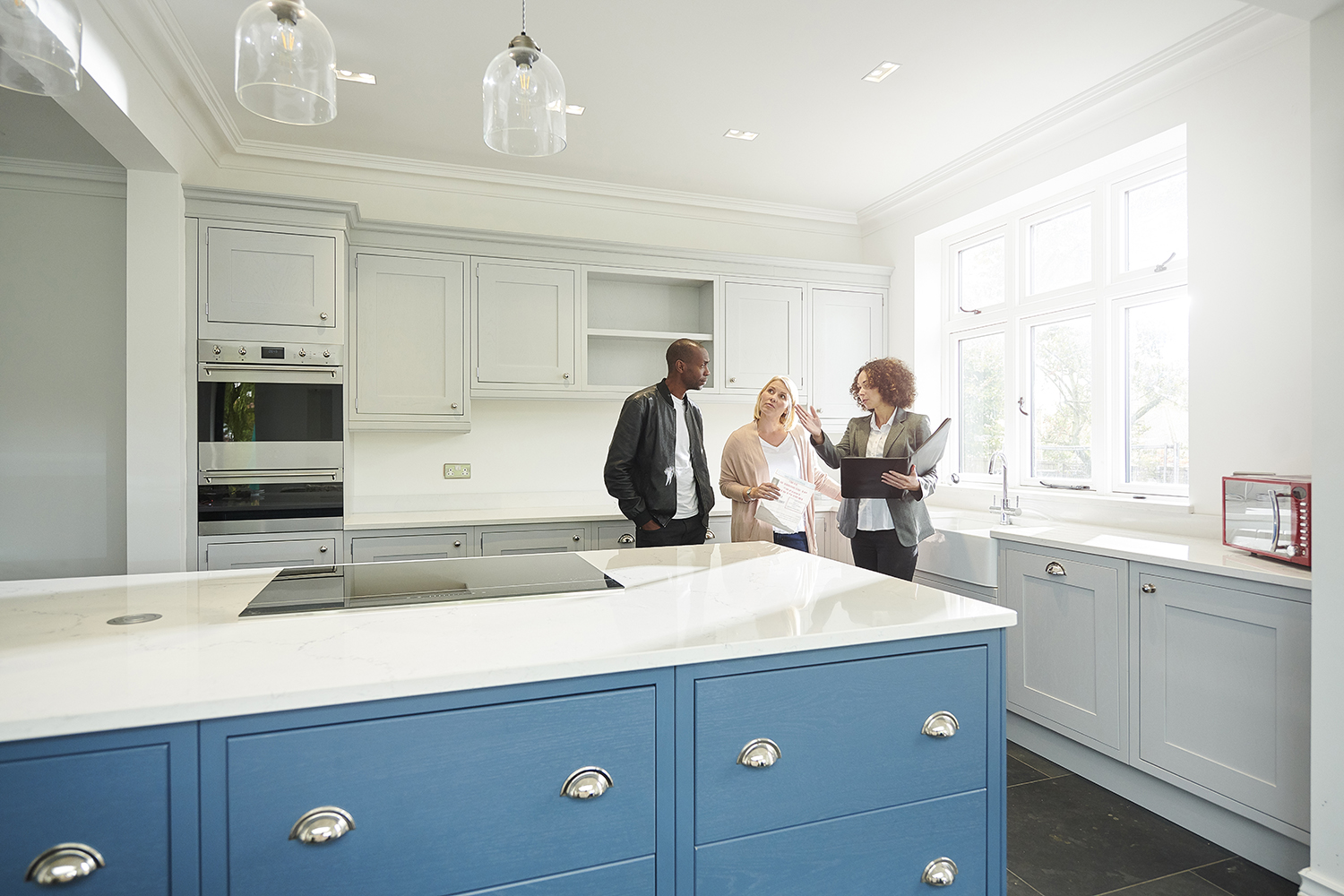 Couple looking at a new home. It is important to know what to look for when purchasing a home and what you need prepared. Visit Gulf Winds to see how we can help with mortgages and other finances.
Know your first home must-haves
Once you know your budget and where you stand financially, know exactly what you need in your home and what you're willing to compromise on. Do you need new appliances? Does the home you're planning to purchase need any repairs or renovations? Does it have the correct amount of bedrooms and bathrooms necessary for your family? Is a fenced-in yard a deal-breaker, or are you open to building your own once you move in? Make sure that the house you buy has all the crucial aspects that your family needs.
Well-priced homes in good neighborhoods sell fast, and you need to be able to move quickly once you find the home that is perfect for you. If you have your finances in order, are emotionally ready to purchase, have a mortgage pre-approval, and know what you're looking for — you're in good shape. Our team is always here to help make the process easier, too.