The holiday season is the most expensive time of the year. According to a recent Gallup survey, it is estimated that adults in the United States will spend an average of $932 on holiday gifts this year, up nearly $100 from last year. While spending money on holiday gifts for friends and loved ones isn't always avoidable, there are several measures you can take to avoid overspending this holiday season.
Set a budget
The easiest way to avoid overspending on gifts this holiday season is to set a budget and stick to it. Make a list of those you intend to shop for, then, set the amount of money you intend to spend per person. Sticking to a budget within your means is also important, as only you know how much you are comfortable with spending. Also, avoid purchasing items that are on sale if you do not intend to gift those items.
Save ahead of time
Roughly 50% of Americans stress about overspending on gifts during the holidays. One of the easiest ways to ensure you have enough money to spend this holiday season is to start saving ahead of time. Depending on how much you intend to spend, it's a good idea to begin saving months in advance. Late winter or early spring is a good time to start saving. It is also smart to not shop for gifts too early or too late. Shopping too early may cause you to accidentally spend over budget, while shopping too late could lead to item sellouts or price markups.
Compare prices
When shopping, many people get caught in the moment when they see an item they want to purchase. As a result, they do not think to compare prices with competitors and may likely overspend. Before you purchase an item, it is always a good idea to compare prices from different stores. There are several price comparison apps and websites out there, including Google Shopping and PriceGrabber. When shopping in-store, you can also use apps like Barcode Scanner to compare prices from Amazon, eBay, and Walmart.
Price match
One common inconvenience about holiday shopping is that you may find an item you purchased at one retailer for a lesser price at another retailer. As a result, many retail stores offer price matching, meaning they will match the lesser price of an item within a certain time frame. Many big retailers, including Target and Best Buy, will price match during the holiday season. Walmart.com will also price match with online retailers. For more information about price matching, go to your desired retailer's website. A list of retailers that price match can be found here.
Check the return policy
While clothes are some of the most returned items, anything you purchase could be subject to a return for a variety of reasons. Before purchasing a gift for someone, always check the return policy. Return policies can vary depending on the store or the item. If shopping months in advance, be sure that your items have an extended return policy so that the return period does not pass before the recipient opens the gift. Many stores have a 15 or 30-day return policy, so it may be best to wait until the holiday season is closer before you do your shopping.
Be careful with personal data
In this day and age, there is a high probability that you will do some of your holiday shopping on the Internet. That said, the holiday season is one of the most active times for identity thieves and scammers. When shopping online, always take notice of your credit card statement. Any unusual or unauthorized charges could be the result of identity thieves. Try to stick to one credit or debit card to limit your risk of unwanted charges. When shopping online, use only known and trusted websites. Using security software, such as Norton or McAfee, can also be helpful in the fight against identity theft.
While the holiday season can be stressful, it doesn't always have to be. Before the holidays approach, be sure to have a game plan. Preparing in advance can help save you money in the long run, which in turn, could lead to a happier holiday season with your loved ones. Happy holidays!
---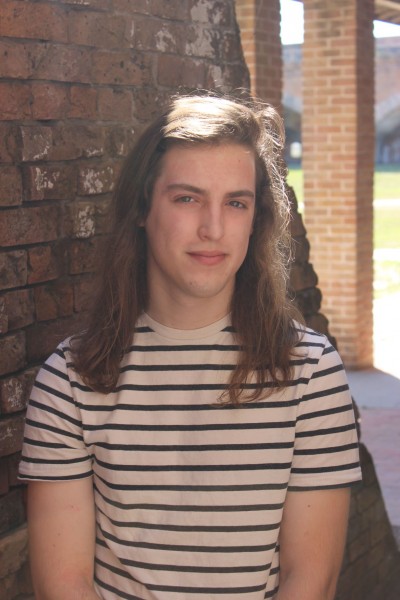 Hunter Morrison
Hunter has freelanced for various print publications across Northwest Florida, including The Bay Beacon, Navarre Press, Inweekly, and Crestview News Bulletin. He was also the Editor in Chief of the University of West Florida's student newspaper, The Voyager. In 2022, he was named Best Radio News Reporter by the Southeastern Journalism Conference. Hunter earned his B.A. in Communication Arts/Journalism from the University of West Florida. For fun, Hunter enjoys traveling, visiting museums, photography, thrifting, spending time in the great outdoors, and looking for the best Thai food around.