Spring is here, and with it comes college students on spring break. According to a 2020 survey from LendingTree, the average college student spends between $620-$760 per spring break trip. With rising costs and lingering inflation, more can be expected to be spent this year. Despite this, there are several ways to have a memorable spring break vacation without breaking the bank.
Book your trip early
Although this may seem obvious, booking your trip in advance is the easiest way to ensure that you're getting a good deal. Hotel and airline companies tend to raise their prices closer to your intended travel dates, so booking a few months in advance is always a smart idea. When booking, it is important to compare prices from different companies and websites before making a decision. Also, keep in mind that Tuesday is the cheapest day to book a flight online, while Friday and Saturday are the cheapest days to book a hotel online.
Visit a less-traveled destination
While Daytona Beach, Cancun, and Miami are some of the most popular travel destinations for spring break vacationers, they are also some of the most expensive. That said, there are plenty of alternative destinations that are less expensive and just as beautiful. According to the U.S. News and World Report, a few of the best budget-friendly beach destinations for spring break travelers include Outer Banks, North Carolina; Panama City Beach, Florida; and Playa del Carmen, Mexico. If beaches aren't your speed, try exploring a new city! A few fun and unique cities that are inexpensive to travel to in March include Montreal, Canada; Portland, Maine; Albuquerque, New Mexico; and San Antonio, Texas.
Set spending limits
Setting a spending limit is key to facilitating an affordable spring break trip. In addition to lodging and airfare, it is important to set spending limits on food and drinks. While eating out for every meal may seem like the most convenient option, limiting your eating out to one meal per day can save you money in the long run. At the start of your vacation, be sure to purchase a few meals and snacks from a nearby grocery store to prevent overspending at restaurants. Some hotels and resorts may also have complimentary or low-cost breakfast and lunch options you can take advantage of. If you are looking to save money on drinks, avoid purchasing them from bars or clubs. Instead, purchase them from a grocery or liquor store and enjoy them in the comfort of your hotel or rental.
Travel in a group
One of the best ways to save money on a trip is to travel with a group of friends. By doing so, you can split the cost of lodging, transportation, and other related expenses. Traveling in a group will also ensure your safety, as solo travelers are more likely to be the victim of theft. Plus, what better way to experience a new destination than with the company of close friends?
Find low-cost or free activities
No matter your spring break destination, there will almost always be free or low-cost activities available to you. Before your trip, research any parks or hiking trails in the area you'll be visiting. The majority of state and public parks cost less than $10 to enter. Visiting a museum is also inexpensive, with many granting discounts to college students. If staying at a resort, be sure to look at the resort property's calendar of activities. Activities such as karaoke, movie nights, and mixers are usually free for resort patrons. If none of these sound up your alley, you can always scout free or low-cost events and activities on the internet.
Nearly half of all current and former college students say that they have spent more money on a spring break vacation than they could afford. Even so, having an enjoyable and unforgettable trip doesn't have to break the bank. No matter your spring break destination, there are always ways to save. Happy spring break!
---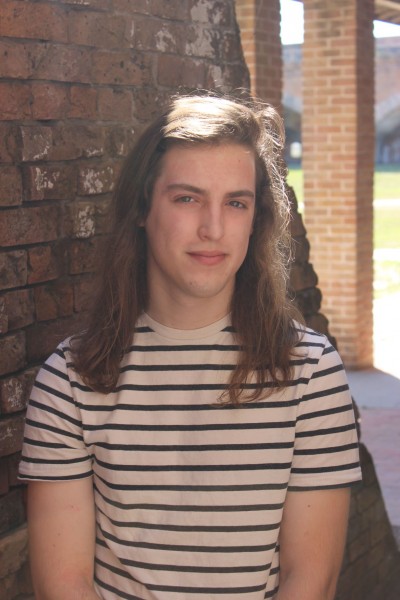 Hunter Morrison
Hunter has freelanced for various print publications across Northwest Florida, including The Bay Beacon, Navarre Press, Inweekly, and Crestview News Bulletin. He was also the Editor in Chief of the University of West Florida's student newspaper, The Voyager. In 2022, he was named Best Radio News Reporter by the Southeastern Journalism Conference. Hunter earned his B.A. in Communication Arts/Journalism from the University of West Florida. For fun, Hunter enjoys traveling, visiting museums, photography, thrifting, spending time in the great outdoors, and looking for the best Thai food around.