Behind Christmas and Valentine's Day, Halloween is one of the most expensive holidays in the United States. According to a report from Investopedia, Americans spent $10.14 billion on the holiday last year, averaging about $100 per person. While Halloween costs can add up fast, there are several easy ways to avoid spooking your wallet this October.
1. Purchase candy from warehouse stores
Halloween would not be the same without candy. That being said, there are practical ways to save money on this sugary goodness. Purchasing your Halloween candy in bulk from warehouse stores, like Sam's Club or Costco, can help you save on candy in the long run, as well as prevent you from taking multiple trips to the grocery store to restock (it's tempting to eat, I know). While there, be sure to keep your eye out for variety bags so your trick-or-treaters have plenty of options to choose from.
2. Shop the dollar store for decorations
Buying your Halloween decorations from the dollar store can save you big bucks. Many discount stores offer a wide array of decorations to choose from at dirt cheap prices. While some of these stores may charge anywhere from $2-$10 per decoration, places like Dollar Tree charge only $1 per item. If properly cared for, these decorative items can be reused or repurposed for next Halloween, saving you money in the future.
3. Get crafty with your costume
Costumes are often the most expensive part of Halloween. Although generally ranging in price from $30-$60, more elaborate costumes can be priced into the hundreds. Creating your own Halloween costume is an inexpensive and fun way to bring some spirit into the season. If you plan to create your own costume, most craft stores sell a variety of fabrics and textiles at low prices. Websites like Pinterest and YouTube can also spark inspiration for DIY costumes. If you don't feel like making your own costume but still want to dress up, consider wearing something simple such as a mask or a cape.
4. Thrift stores are your friend
Shopping at thrift stores is an easy way to save money around Halloween. Most thrift stores have a small seasonal section, with items related to the closest major holiday. Here, you can often find decent holiday decor or costumes for a bargain. If creating your own costume, thrift stores are a great way to find used clothing and accessories at a low cost. Many thrift stores also have discount days on certain items, so be on the lookout for when the best day to shop is.
5. Look for after-Halloween deals
Even after Halloween has passed, holiday savings are far from short. Most stores begin marking down Halloween items on November 1st, leaving you time to save money on costumes and decorations to stock up on for next year. Candy is also marked down but be sure to check its best-by date before purchasing. The percentage of discount provided on an item may vary, so be sure to check with your preferred store before making any purchases.
It's a spooky, scary time of year. That said, the only thing that should truly be frightening you this October are the costumes you see, not the prices you pay. After all, there's nothing scarier than an empty wallet. Stay safe and have a happy Halloween!
---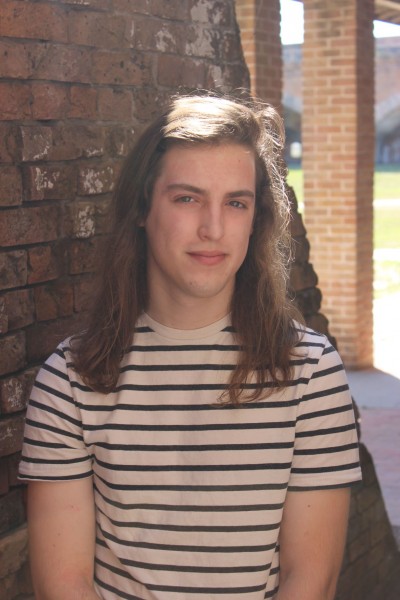 Hunter Morrison
Hunter has freelanced for various print publications across Northwest Florida, including The Bay Beacon, Navarre Press, Inweekly, and Crestview News Bulletin. He was also the Editor in Chief of the University of West Florida's student newspaper, The Voyager. In 2022, he was named Best Radio News Reporter by the Southeastern Journalism Conference. Hunter earned his B.A. in Communication Arts/Journalism from the University of West Florida. For fun, Hunter enjoys traveling, visiting museums, photography, thrifting, spending time in the great outdoors, and looking for the best Thai food around.